We held a webinar on Wednesday, May 6th at 2:30pm EST, to answer some of the most common questions. Presentation by Brixey & Meyer and Pickrel, Schaeffer, and Ebeling hosted by Horizon Payroll.
Presenters
Kristina Curry, Attorney
Pickrel, Schaeffer, and Ebeling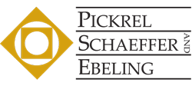 Kristina focuses her practice on advising business owners with employment-related issues on a wide range of workplace requirements. Her practice includes wage-hour compliance, wrongful discharge defense, Workers' Compensation defense, OSHA compliance and investigation matters and federal and state court litigation. Kristina is a graduate of the University of Akron School of Law and is admitted to practice in Ohio. She is a member of the Ohio State and Dayton Bar Associations.
Alan C. Greenwell, Managing Shareholder
Brixey and Meyer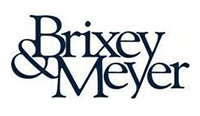 Alan has over 31 years of public accounting experience in federal and state credits, incentives and loan programs. Prior to coming to Brixey & Meyer, Alan led the Private Client Services and Growth Markets Tax practices at Ernst and Young.