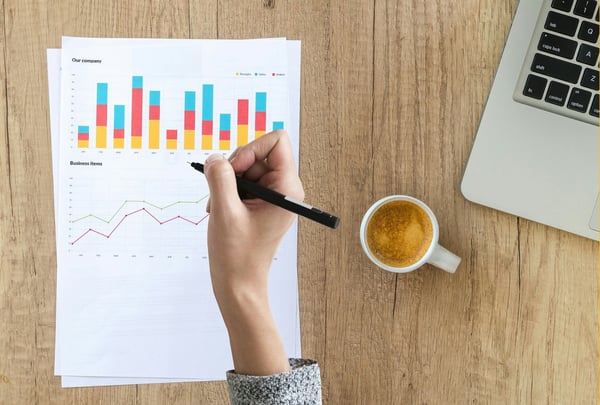 Most people think of the US Internal Revenue Service when they hear the word audit, but there are other types of audits that affect your business. Let's look at what employers need to know about workers compensation insurance audits.
Audit Basics
The purpose of an audit is to review business records for discrepancies in data reported. For example, a difference between wages you report to your state and what your business records show you paid. Auditors generally look at payroll and wage reporting, contractor vs. employee classification, and how your business is classified for insurance purposes. Your insurance company will contact you shortly after your policy expires to arrange the audit. Many audits are conducted on-site at a company's facility, but some are conducted by phone or even through the mail. You may appeal the results if you suspect an error.
Prepare for your audit by keeping open lines of communication with the auditor, and select one person within your company to serve as the primary contact for the auditor before and during the process. They should have access to and knowledge of records and operations. Ask (and provide) exactly what information is needed. Review your business records and prepare a suitable workspace for the auditor. Most important, always be friendly and helpful through the process, which helps put everyone at ease.
You'll need to supply several types of documents, including:
payroll records for the year(s) in question
tax forms (e.g. 940 and 941, 1099, w-2 and w-3 forms)
accounting records as requested
Business Classification
Your business is classified with a system of codes developed by the National Council on Compensation Insurance (NCCI). These codes help insurers standardize types of businesses. They include types of occupations typically included in a particular type of business. For example, most sit-down restaurants employ similar types of staff including servers, dishwashers, and cooks. There are also standard exception codes for types of employees that may be found at many types of businesses, such as clerical, sales and drivers.
Experience Rating and Modifiers
Workers Compensation insurance policies are adjustable, which means the premium you pay is only an estimate. Once the coverage period ends (often one year), your policy is audited to determine the actual cost of coverage. This is based on your actual payroll, risk factors and experience rating. If the audit shows you overpaid, you'll receive a credit and if you underpaid, you'll be billed for the difference.
"Monopolistic State" Exceptions
Four states have what are called "monopolistic" workers compensation insurance programs: Ohio, Washington, North Dakota and Wyoming. This means employers are not permitted to purchase workers compensation insurance from private insurers, and must purchase it through the state-controlled workers compensation insurance fund (although in Ohio, qualifying employers are permitted to self-insure). Audits are performed by the state.
These programs share similarities with private insurance coverage:
Ohio, Washington and North Dakota use their own classification systems similar to the NCCI codes; Wyoming uses NCCI.
Like private insurance programs, "the Bureau of Workers Compensation (BWC) operates an experience rating program, and calculates experience modifiers for eligible employers. Employers are subject to experience rating if their expected loss equals or exceeds $2,000, based on their payroll and applicable rates. The BWC offers a group experience rating program, which allows employers in similar businesses to save money on workers compensation premiums. A group must be sponsored by a [BWC certified] trade association or other employer group," says The Balance.
Premiums are an estimate based on your payroll multiplied by a rate that reflects the type of work employees perform, injury risk and injury history. In addition in Ohio, the BWC insurance year runs from July 1 to June 30, at which time your premium is adjusted to reflect actual numbers or changes. Employers file a "true-up" report annually to reflect changes to payroll.
Keep in mind an audit does not necessarily mean you've done anything wrong! Preparing your records, and yourself, for an audit can be daunting, but it doesn't have to be. Trust the experts at Horizon Payroll Solutions to take the stress our of your next audit. Contact us today!