Hiring & Onboarding Guide
Attracting and retaining enthusiastic and capable workers has always been challenging for employers, but it has become even more difficult in recent years. When the Pew Research Center asked workers why they left their positions during what experts are calling the "Great Resignation," the most common answers were low pay, lack of opportunities, and disrespect in the workplace.
This suggests that the underlying issue is workplaces that leave employees feeling unappreciated and taken for granted, which is exactly the sort of problem that efficient hiring and onboarding practices are designed to solve.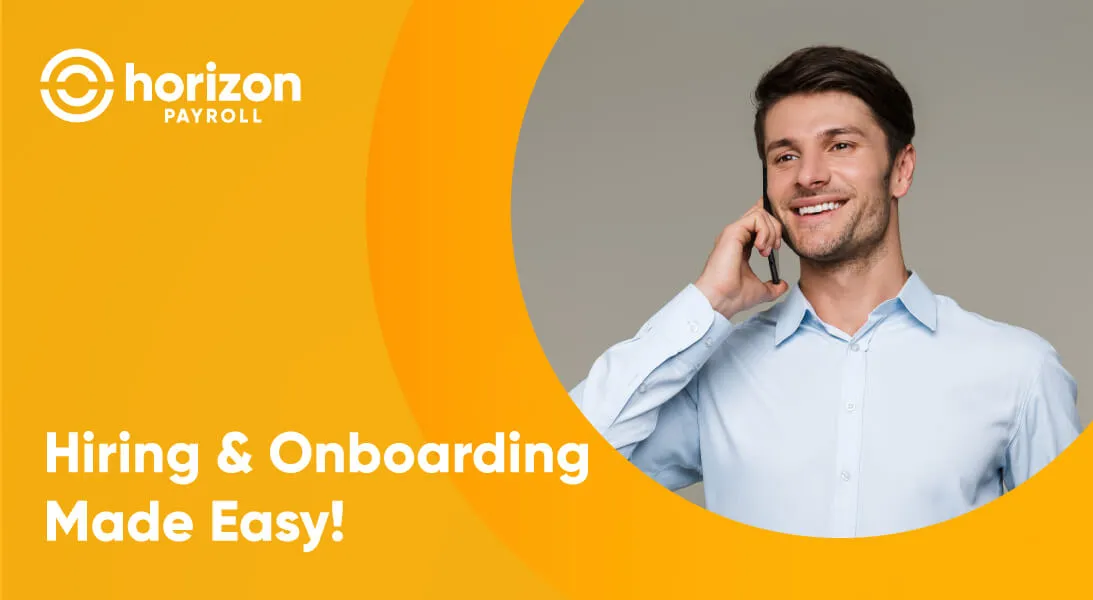 Why Efficient Hiring and Onboarding Matters
Recruiting New Employees Costs Time and Money
According to the management consulting company Gallup, the cost of replacing a worker who quits can be as high as double that worker's annual salary. The employee turnover rate in 2017 was 26.3%, which means replacing workers who quit costs even small companies millions of dollars each year. To reduce this expenditure, employers should make teambuilding a priority, expand their recruitment efforts beyond help wanted advertising and reduce the amount of time they spend evaluating unqualified or unsuitable candidates.
Topics Covered
Why Efficient Hiring & Onboarding Matters
7 Important Steps for Onboarding a New Employee
Recruiting and onboarding can take a few days or several months, but the process involved is usually the same. Recruiting involves advertising vacant positions and then tracking and screening the candidates that apply, and onboarding covers everything from filling out paperwork to participation in mentoring programs. The process can be broken down into seven steps.
1) Recruiting New Hires
Recruitment is the first step in the hiring and onboarding process, so any mistakes made here will cast long shadows. A job posting should leave potential candidates with a clear understanding of what the position entails and what will be expected of them, and it should also give them a sense of the company's mission and corporate culture. When they write job postings, employers should bear in mind that many applicants think benefits are just as important as competitive salaries.
2) Applicant Tracking
Job postings sometimes attract dozens of candidates, so applications must be managed and tracked carefully. Horizon's Jobalign applicant tracking system makes this easy. Jobalign includes tools that evaluate the effectiveness of help wanted advertising, and its proprietary technology can increase completion rates by as much as 400%.
3) Employee Screening
Job candidates that should be avoided at all costs sometimes look like a perfect fit on paper, which is why applicant screening is so important. Horizon Payroll Solutions clients can avoid costly mistakes by using the Verified First employment screening system. Verified First can be integrated into applicant tracking systems to provide a seamless experience, and the screening parameters are customizable by job role.
4) Onboarding Paperwork
Employers are expected to comply with dozens of federal, state and local employment, labor and health and safety laws, which means there is always a lot of paperwork to be completed when a new worker is hired. Computers make this a lot easier because new hires only have to enter their information once instead of filling out each individual form, and Horizon's cloud-based solution adds another layer of convenience because it can be accessed at any time.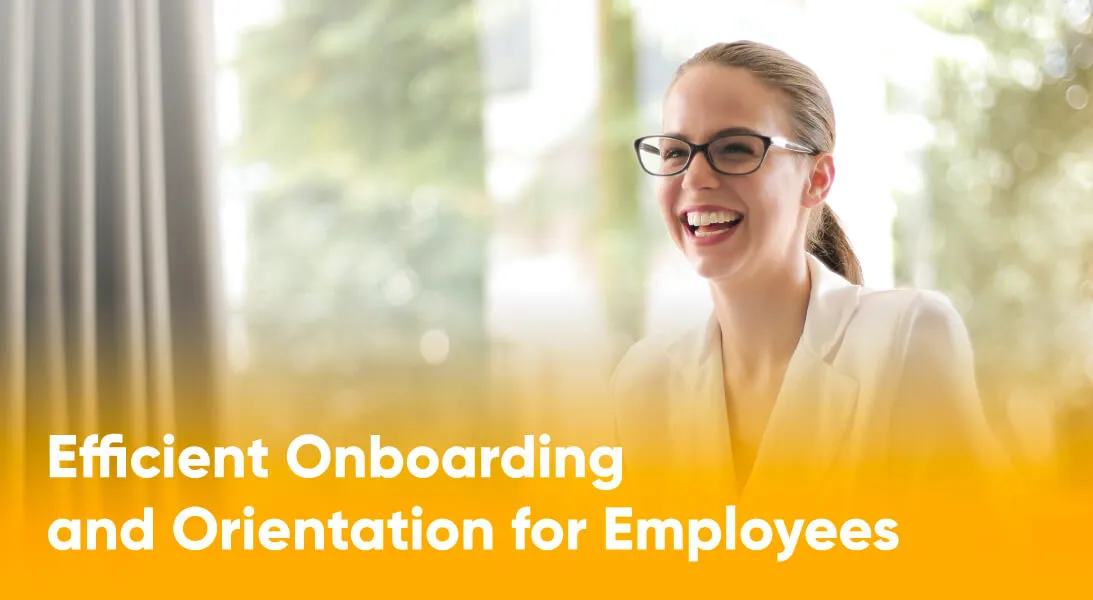 5) Employee Orientation
The first day of a new job can be exciting, but it can also be filled with stress. Orientation is the process of showing a new hire the ropes, and it can greatly influence the way they feel about their new employer. When new workers are received warmly and encouraged to ask questions, they feel like part of the team. When they are ignored or just given a stack of literature to read, they could conclude that they made a major mistake.
6) The First Day and Training
People tend to be much happier when they know where they stand, and this is especially true when they find themselves in new situations. When a worker is added to the payroll, they should spend their first day on the job meeting their coworkers and becoming familiar with their new surroundings. They should also find out about the skills they will need to master and how much training will be required to learn them.
7) The First Few Weeks
Recent hires who spend more than a few weeks in their new positions tend to stick around, so extending the onboarding process makes good sense. New workers want to feel independent and capable, but they also need guidance and instruction. Onboarding is usually more hands-off after new hires have been on the job for a few days, but employers should still monitor progress and be ready to step in and offer help when needed.
What Does a Good Hiring and Onboarding Process Look Like?
A good hiring and onboarding system should process and track applications efficiently and then provide an environment that helps to turn selected candidates into valued members of the team.
Changing jobs is always stressful, so the process should be based on empathy. It should also be transparent and let every employee know just what is expected of them.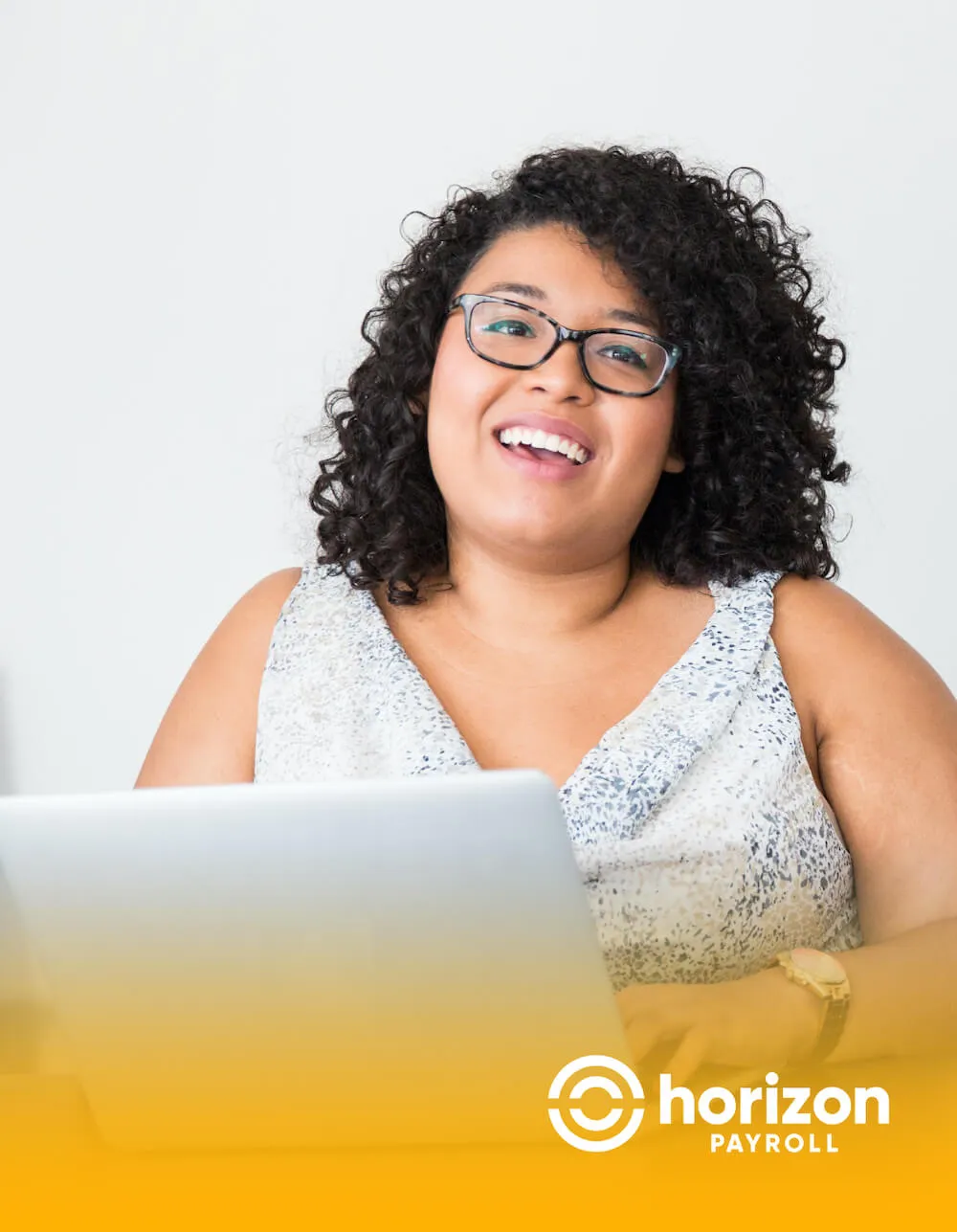 How Onboarding Gets Employees Up to Speed Faster
Onboarding is the process that turns promising job applicants into trusted and valued employees. When the work being performed is complex and requires special skills, onboarding can last for months or even years. The onboarding process should make employees feel welcome and comfortable, and it should also give them the information they need to be productive in their new positions. When it is done right, onboarding introduces employees to an organization's culture and environment and harnesses the excitement that we all feel in new situations.
What Does a New Employee Need to Know?
Learning the ropes at a new workplace can be a confusing experience. Expectations must be managed as new skills are learned, and there is often a bewildering amount of information to take in. New hires must learn how to use machines and equipment, and they must also become familiar with common workplace slang and acronyms.
Company Culture, Employee Handbooks, and Setting Job Expectations
Employees work harder and more diligently when they clearly understand what is expected of them, and they feel more connected to employers they share values with. Employee handbooks should inform new hires about important policies and procedures, and they should also tell them about the company's mission and culture. If you want to know more about writing an effective employee handbook, you should check out Horizon's two-part ebook on the subject.
Hiring and Onboarding Checklist
The hiring and onboarding process begins when a position opens up and ends when the worker who fills the position has learned the skills they need to succeed and has become a productive member of the team. Here are a few of the things employers can do to expedite the process and avoid mishaps (1):
Add the new employee's information to the organization's database.

Put the new employee on the company's organizational chart.

Make a note of the employee's birthday and anniversary.

Send the employee a welcome card or note.

Create an email address and login for the new employee.

Schedule training based on the job requirements and the employee's qualifications.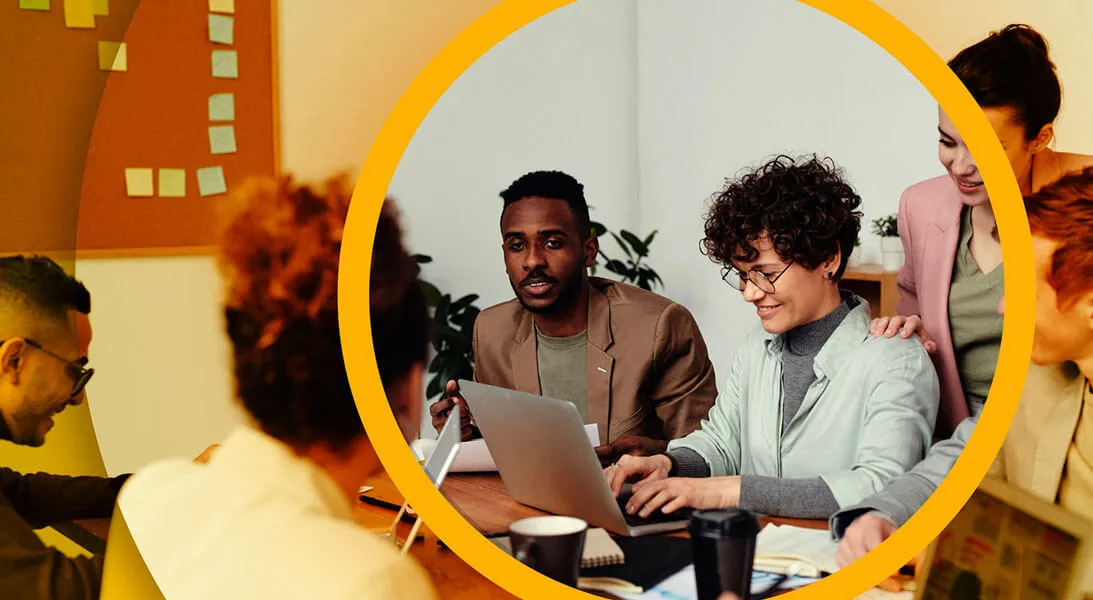 Best Practices for the Hiring Process
Companies find it easier to attract top talent when they regularly revisit and revise their recruiting procedures to improve efficiency. A worker is more likely to remain loyal when their daily reality matches what they were told before taking the job, and employers who understand this spend less on recruitment and training. They add transparency to the process, so applicants know what to expect, and they make their corporate values an important part of their recruitment efforts.
Transparency Starting at Recruitment
Applicants quickly lose trust when job postings seem too good to be true or omit important details, and they are likely to make a beeline for the door when the job they applied for is not available, but a different position has opened. Painting an attractive picture for job applicants is perfectly fine if the impression it gives is basically honest, but misrepresentation and deception should be avoided.
Convey Your Missions, Value, and Culture
A hefty salary and attractive benefits package will attract a lot of job applicants, but they will not build a team. Money alone cannot buy loyalty for very long, but shared values and common goals can. That is why job postings should do more than list duties and specify compensation. They give employers a chance to state what they represent and believe in, and this is an opportunity that should not be squandered.
Provide a Tour of Their Potential Workspace
Employers should always show prospective employees their potential workspaces. This rarely takes more than a few minutes, and it can make applicants feel special and appreciated. Tours should point out the location of restrooms and supply closets and explain parking and security procedures, and they should be scheduled during quiet periods whenever possible.
Sending an Offer Letter
When an offer letter is sent to a job applicant, it should be very clear and specific. Offer letters can be congratulatory in nature, but they should outline the responsibilities and requirements of the role. They should also specify the compensation rate and provide a start date.
Start Planning Ahead for Your Onboarding Process
Once a candidate has been selected and a job offer letter has been sent, planning for the onboarding stage of the process can begin. The candidate's qualifications and experience should be assessed to determine what kind of training is required, and any issues that arose during the recruitment phase should be addressed.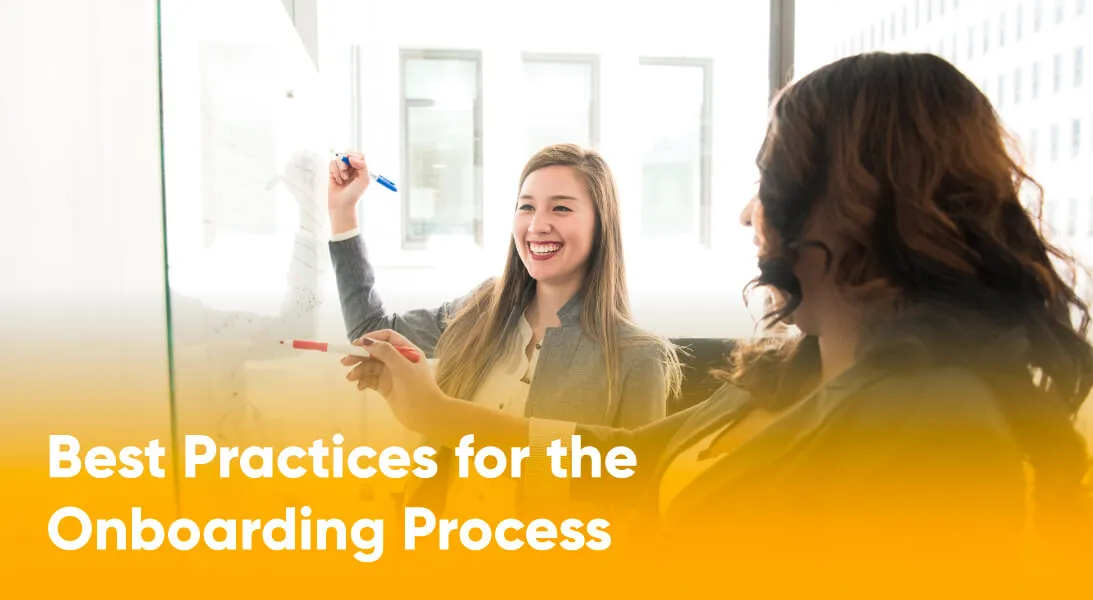 Best Practices for Onboarding New Employees
The onboarding phase of the process is particularly important because this is when mistakes can be really costly. Workers who quit after weeks or months of training drain valuable resources and leave employers scrambling for coverage, and then the whole process begins again from square one. To avoid these problems, companies should strive to add consistency to their onboarding procedures.
Formal vs. Informal Onboarding
When positions do not require special skills or extensive training, employers may feel that investing in a formal onboarding process is a waste of money. Close supervision may not be necessary in these situations, but that does not mean new workers should be left to fend for themselves. About half of the hourly workers in the United States quit new jobs after less than four months, and many of them walk out because they did not participate in onboarding programs that made them feel valued.
Automating Your Onboarding Process
Fortune 500 companies have used advanced technology to automate their onboarding processes for many years, and now even companies with just a handful of employees can harness the power of the information age. Automated systems add structure to the process, ensure compliance with OSHA training regulations and handle communication between departments, and eliminate human errors and relieve pressure on HR departments.
Applicant Tracking and Screening
The information gathered during the recruiting process can be sued to determine how much or how little training new employees require, which is one of the reasons why tracking and screening applicants is so important. Redundant training wastes time and saps enthusiasm, and it also adds an unnecessary expense.
4 C's of the Onboarding Process
The goal of onboarding is to turn promising job candidates into valued employees. To accomplish this, an onboarding process should inform new hires about workplace rules and policies, let them know what is expected of them, familiarize them with company values and culture and encourage them to bond with their colleagues. Experts have dubbed these priorities the Four Cs of onboarding.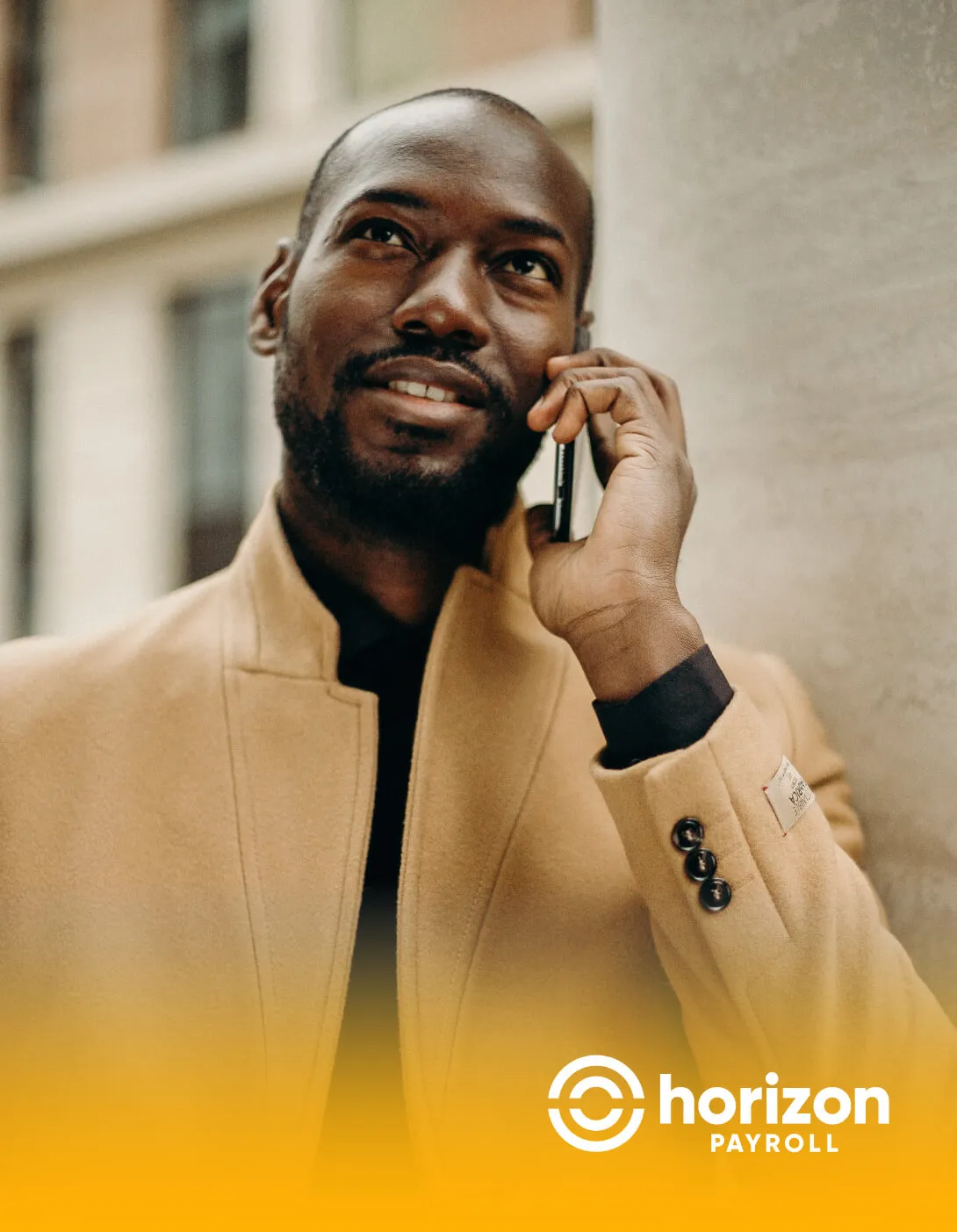 Helping New Hires During and After Their First Day
The first day on a new job can be a dizzying experience. Introductions are made, pleasantries are exchanged, and paperwork is completed, which is a lot for a person in a strange new environment to take in and process. Employers can help new hires by making their first days a little less hectic, and they should also give them an opportunity to perform some actual work.
Making Sure New Employees Have What They Need
Managers and supervisors should keep an eye on new workers for a few weeks to make sure that they have everything they need. They should also urge experienced workers to see questions about passwords, office supplies or uniforms as an opportunity to bond with new employees and make them feel like part of the team.
Horizon Offers Professional Solutions to Hiring and Onboarding
Horizon makes onboarding simple, and our HR and client support professionals give our services a personal touch. Our innovative hiring and onboarding solutions can track and screen applicants more efficiently to help you wring more value out of your recruiting budget, and our employee benefits packages could make your company stand out when a top candidate has more than one offer.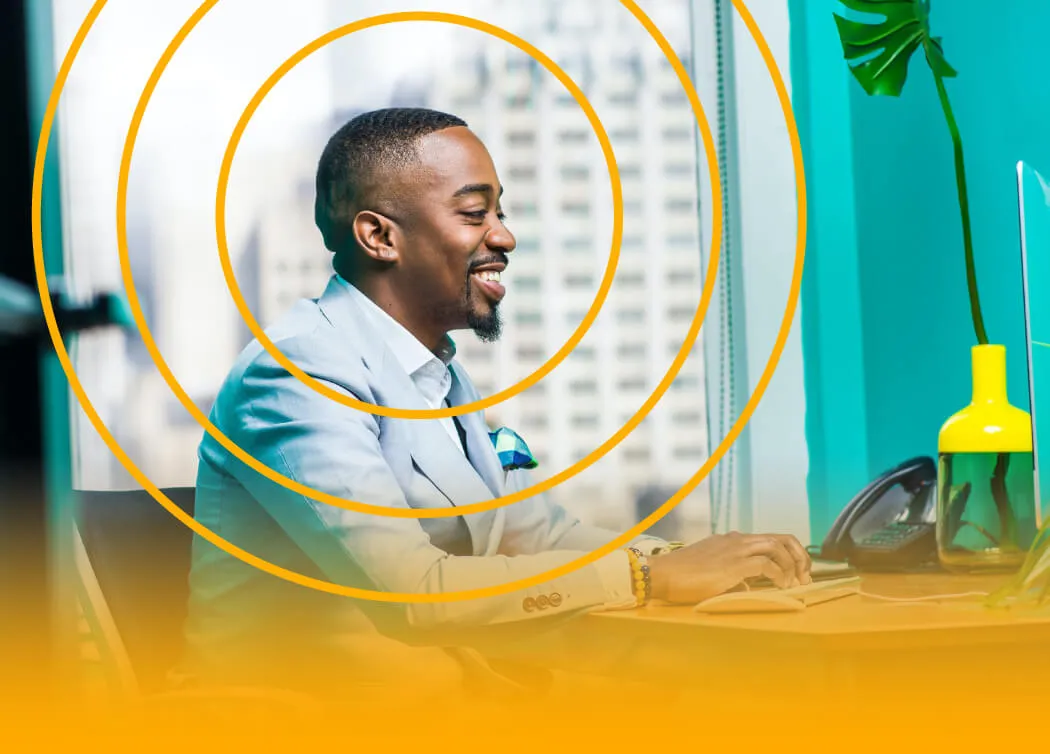 Saving Your Business Time and Money through Automation
Automating recruiting and onboarding tasks saves time and money, and it also prevents human errors that can ruin carefully laid plans for an ideal first day. Horizon makes automation even more capable and convenient with a cloud-based application featuring drag-and-drop customization that can be accessed at any time by either HR departments or employees.
Contact Us Today for More Resources
If you are tired of unfounded assurances and unfulfilled promises and would like to take control of your company's recruitment and onboarding process, you can put the experts at Horizon Payroll Solutions in your corner. Our no contract option proves that we have confidence in our solutions, and our long list of client testimonials shows that we provide real-world results. If you would like to know more, you can call us on (888) 434-8244 or use our online form to schedule a demonstration.

Sources:
(1) https://kissflow.com/hr/employee-onboarding/employee-onboarding-checklist/