LifeLock Protection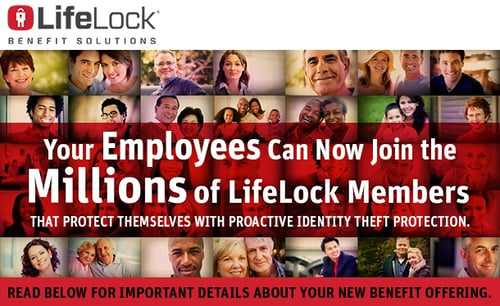 Horizon Payroll Solutions is proud to partner with LifeLock Benefit Solutions, to offer our clients and their employees proactive identity theft protection.
Comprehensive identity theft protection from LifeLock helps safeguard your finances, credit and good name. In today's always-connected world, that's more important than ever. You're at risk every time you bank online, search, shop, text or tweet. LifeLock helps stop identity fraud before the damage can be done, and if you do become a victim, we know exactly what to do. In fact, LifeLock protects you in ways that you can't protect yourself.
These are just a few of the reasons that Horizon Payroll has elected to offer LifeLock identity theft protection. Sign up today at a discounted employee benefit rate, and get alerts for what matters most.
The Impact of Identity Theft
With just a few pieces of key information, identity thieves can commit many kinds of fraud.


LifeLock Offers 3 Layers of Protection
Count on the industry leader to provide the most comprehensive identity theft protection available.