Employee Schedule Management Guide
Employee scheduling is critical for businesses of all sizes as it serves as a bridge between an organization and its workforce. Employers that can maintain adequate coverage while meeting worker requests tend to have happy and productive workplaces, but reaching this level of efficiency takes planning, commitment, and the right tools. If you want to remain in compliance with labor, employment, and health and safety laws and would prefer to spend your worker training budget on bonuses and raises for loyal and high-performing employees, you should strive to make your employee scheduling process as transparent and efficient as possible.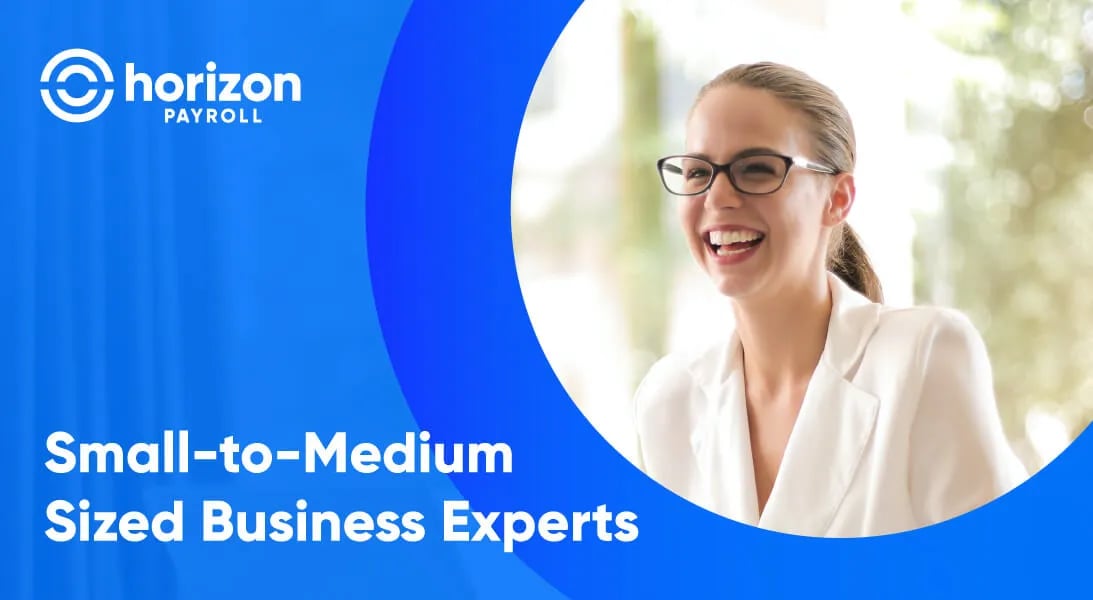 Transparency is important because studies suggest that hourly workers are much happier when they are informed and have a say. When researchers asked workers about this issue, almost 90% said having control over their schedule was very important, and almost half said that they would accept a pay cut to get it. (1)
Employers who fail to heed these warning signs will likely pay for their mistake in higher recruiting and training costs, as more than half of the hourly workers polled said that they would consider leaving a job that did not offer schedule flexibility.
Topics Covered
How to Effectively Schedule Employees
What Systems Should You Be Using for Employee Scheduling?
High worker turnover, coverage gaps, employee apathy, and soaring absenteeism are all signs that a scheduling process is not working. To avoid these issues and remain in compliance with workplace safety and wage and hour laws, employers should adopt a scheduling system that integrates seamlessly with time and attendance monitoring. This ensures that schedules are based on current and accurate information. Scheduling software should also be capable of analyzing past staffing trends and using the data to anticipate future needs.
Online Scheduling Systems
Online scheduling systems have become the preferred solution because HR staff and hourly workers can access them anytime using connected devices, and the information they use can be updated in real-time. The benefits of using an online scheduling system include:
Eliminating coverage gaps:

Forecasting tools spot labor or skills gaps and issue alerts.
Keeping worker profiles updated: Keeping employee data up to date ensures that tasks are assigned to eligible and qualified workers.

Making revisions in real-time: Features like availability lists and notifications and employee management options allow schedules to be updated automatically in real-time.

Compliance: Online scheduling software keeps track of hours worked, consecutive days worked, shift proximity, and employee certifications to ensure companies stay on the right side of wage laws and OSHA regulations.
Time and Attendance System Integration
Online scheduling software can only deliver all these benefits if it is integrated with a time and attendance system. Employers monitor time and attendance to ensure that their employees are paid properly for the hours and overtime they work, and the data they gather can be used to plan schedules that maximize coverage and minimize payroll costs. Horizon's Vision+ timekeeping solution uses biometric data to track workers and hours accurately, and it even helps employers to comply with health mandates by alerting supervisors when an employee with a high temperature attempts to clock in.

Data Reporting and Analytics
The latest scheduling software provides employers and employees with a lot of valuable information, and a lot of it is delivered in real-time. HR departments or factory supervisors can be alerted when a blocked employee tries to clock in, or a worker who lacks training certifications is assigned to perform a dangerous task, and workers can find out right away if their requests for time off or extra shifts have been approved. The reports scheduling software produces can also be very useful. The TimeSimplicity software Horizon uses makes the most out of the data it collects because it allows employers to customize the reports they receive. 
How Can Scheduling Help Control Labor and Payroll Costs?
Federal legislation like the Fair Labor Standards Act and state and local wage and hour laws are strictly enforced, and the penalties for noncompliance are often severe. Scheduling software helps employers to avoid these problems because it is designed to prevent employees from working more hours than the law allows, and it also ensures that schedules allow workers enough time to recuperate between shifts. This is especially important in industries like logistics which have strict rules limiting the length and frequency of the shifts assigned to employees like truck and bus drivers, train operators, and pilots.
What is the Best Way to Manage Scheduling Employees?
The best way to manage employee schedules is proactively and transparently. Schedules that are rushed out at the last minute rarely provide adequate coverage and give employees no time to plan their daily lives, which can lead to missed business opportunities and worker discontentment. This kind of instability can also cast a shadow outside the workplace. A study published in the American Sociological Review reveals that workplace schedule disruption can lead to anxiety, interrupted sleep patterns, and depression. (2)

Planning schedules in advance is also fast becoming something that employers will have no choice about. Many of the largest states have passed predictive scheduling laws that require employers to provide hourly workers with their shifts up to two weeks in advance, and experts expect the rest of the country to follow suit.
Three Steps for Managing Work Schedules
Managing work schedules effectively is becoming increasingly important for even businesses with just a handful of employees, but the right tools make it easy. Sophisticated attendance and scheduling solutions allow employers to identify needs, analyze worker availability, and deploy resources wisely, and they also help them to avoid coverage gaps caused by call-offs or no-shows.
1) Determine Your Business's Labor Needs
If you want to create work schedules that meet your business's needs, you will need to know how many workers are required to provide adequate coverage and what kind of skills or training they should have. That information can then be used to shape recruitment, retention, and training efforts as well as production schedules.
Map Out Your Needs by Role and Location
Breaking down an organization into locations or roles can make it easier to spot staffing problems and schedule workers more efficiently. Workplaces are often extremely busy at critical times but very quiet when there are no deliveries or deadlines to worry about, which can lead to understaffing or idle workers if schedules are not managed properly.
Define Required Qualifications
Making sure that employees are properly trained is just good business, and it can be a matter of life or death when the work being performed is dangerous. OSHA has comprehensive regulations in place that require workers in dangerous industries to receive training and obtain certifications before they use certain machines or perform certain tasks, and scheduling software keeps track of this data to help employers remain in compliance with the rules.
Integrate Employee Time and Attendance Systems
Integrating scheduling software with time and attendance monitoring provides an incredible efficiency boost because it allows common and repetitive tasks to be automated. HR staff no longer have to worry about things like shift length and proximity because the software knows just what to look for and issues alerts when problems appear, and workers who want to work extra shifts or take some time off can use their cellphones to submit requests in a matter of seconds.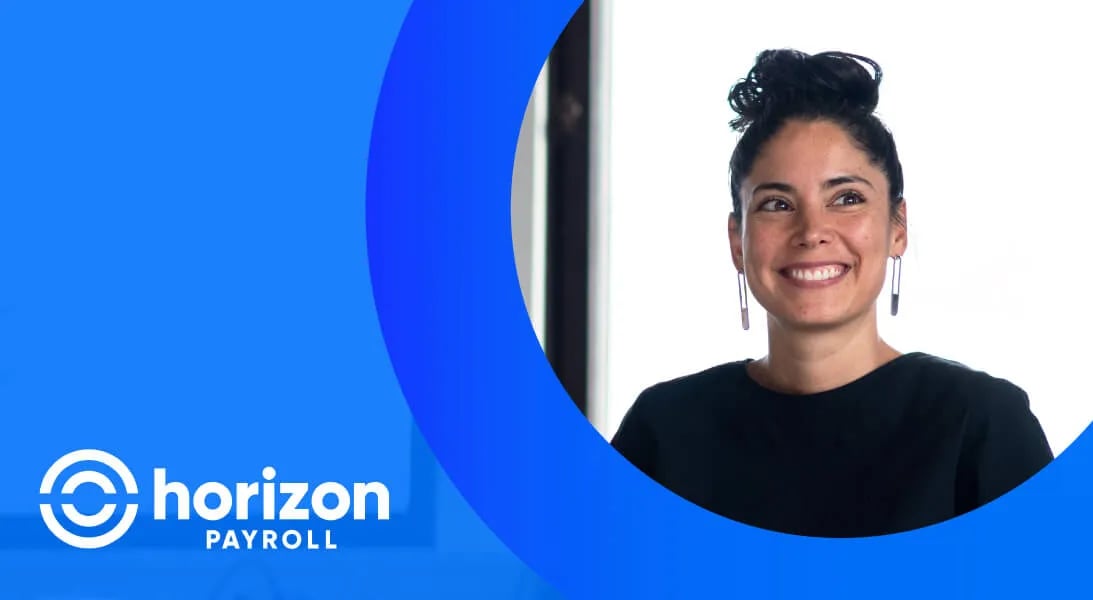 2) Assess Your Worker Availability
After you have determined how many workers you will need to keep your business running and what kind of skills they should have, you will be able to take a look at your current workforce to see how it measures up. If you work with a provider like Horizon Payroll Solutions, you will have access to hiring and onboarding services and benefits packages that could make attracting, recruiting, and retaining top talent much easier.
Plan Ahead and Allocate Labor Resources
Busy seasons, monthly or quarterly pushes, and viruses sweeping through the workplace are things that keep HR managers up at night, but software capable of analyzing historical data and producing accurate projections can make them much less daunting. Addressing anticipated staffing shortages in a proactive way also gives employees time to adjust their plans, which is important because many shift workers have families or second jobs to worry about.
Utilize a Staff Scheduling Software or System
Scheduling software is used by just about all successful businesses because it reduces payroll costs, eliminates human error, and avoids compliance issues. Trying to keep track of business demands, worker needs, and all the rules and regulations that companies must contend with would be a big job for even the most experienced HR professional, but software can do all of this and more almost instantaneously.
Compliance with Safety, Employment, and Labor Laws
Business owners can face heavy fines and even have liens placed on their property for falling afoul of wage, hour, and overtime laws. (3) Scheduling software can prevent this from happening, and it can also be programmed to account for union rules as well as federal, state, and local regulations.
Consider Seniority, Experience, Business Projections, etc.
Workplace scheduling involves balancing requests and preferences with business reality and the law. If senior workers are accustomed to getting certain shifts off, they could become truculent if they are asked to work. Schedules should be adjusted to account for these customs, and they should also ensure that the most capable employees are on duty during peak times.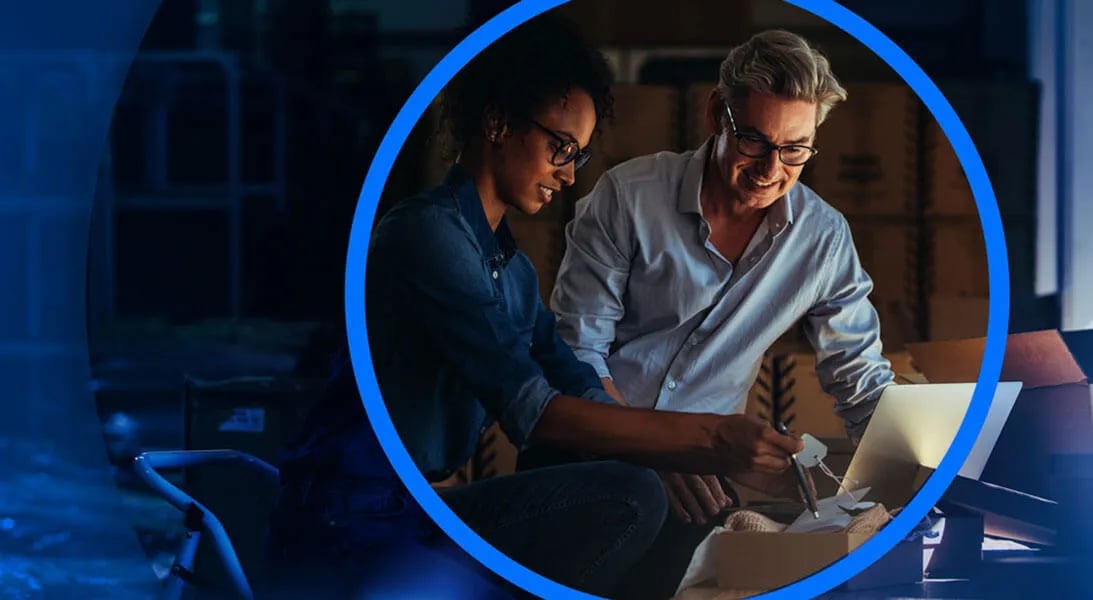 3) Managing Schedule Changes for Employees
After all this analysis and research has been completed, you will know what kind of labor resources you have. You will then be able to focus your energies on making sure that you always have the right people on duty. To do this effectively, you will have to monitor attendance closely, respond quickly to surges in demand and cope with no-shows and call-offs.
Connecting Time and Attendance to Scheduling
Matching individual workers with appropriate tasks and scheduling their shifts manually is extremely time-consuming, but Horizon's TimeSimplicity solution makes things much simpler with multiple schedule layouts and drag-and-drop scheduling. When TimeSimplicity is connected to our Vision+ timekeeping system, schedules can be generated automatically.
Changes to Employee Availability and Demand Swings
Viruses, weather events, and economic upheaval can all leave businesses with chronic staffing shortages. Asking workers to form standby pools was once the most common way of dealing with these short-term coverage gaps, but scheduling software allows employers to tackle the problem head-on. TimeSimplicity software lets employees use their cellphones to request schedule changes or accept open shifts, and its self-scheduling feature anticipates staffing shortages, creates new shifts automatically, and allows eligible employees to sign up for them.
Handling Employee No-Shows and Call-Offs
Employee no-shows are a fact of life, but they do not have to throw your carefully crafted schedule into disarray. You could compile a list of employees who are eager to work more hours and earn more money and then call on them in your hour of need, or you could make your workplace more dynamic by training your workers to perform more than one role.
Using Team Communication Tools
Just about all of us now carry a device in our pockets that allows us to connect to the internet. When payroll and scheduling solutions are cloud-based, these devices become powerful business communication tools. HR professionals and hourly workers can use connected laptops, tablets, or phones to receive updates, view schedules, and make or request changes, and they can do these things at any hour of the day or night.
Common Types of Employees and How to Manage Different Schedules
Employers should remember that the data gathered by scheduling software represents human beings who all have lives, goals, and priorities. Some employees are eager to save money and want to work as much as possible, while others just want to earn a few extra dollars each week to pay for luxuries. If employers want to get the most out of their employees, their scheduling processes should account for these differences.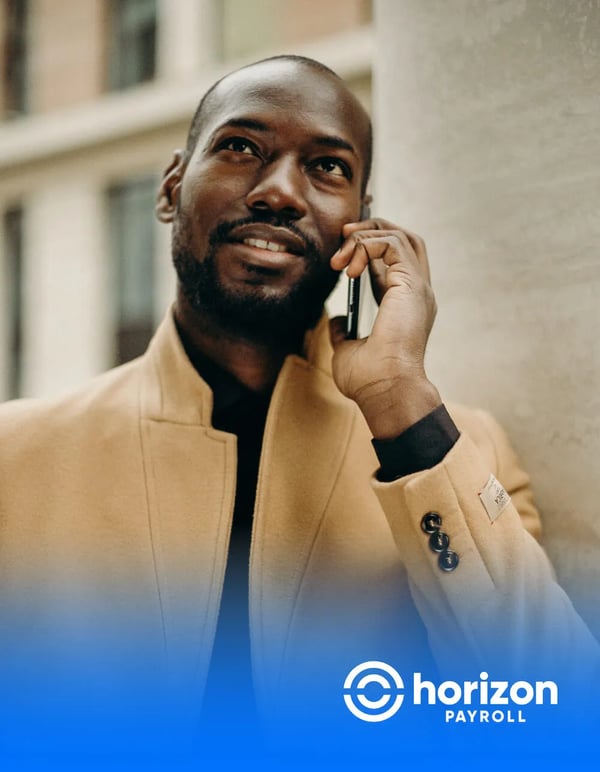 Horizon Provides Employee Scheduling Solutions That Reduce Workload and Eliminate Headaches
If you are ready to put scheduling problems behind you, Horizon has solutions that could lower your payroll expenses, eliminate costly errors and improve workplace morale. Your workers will appreciate the transparency and convenience that a cloud-based solution provides and automating basic tasks and updating information in real-time saves you money and keeps things running smoothly.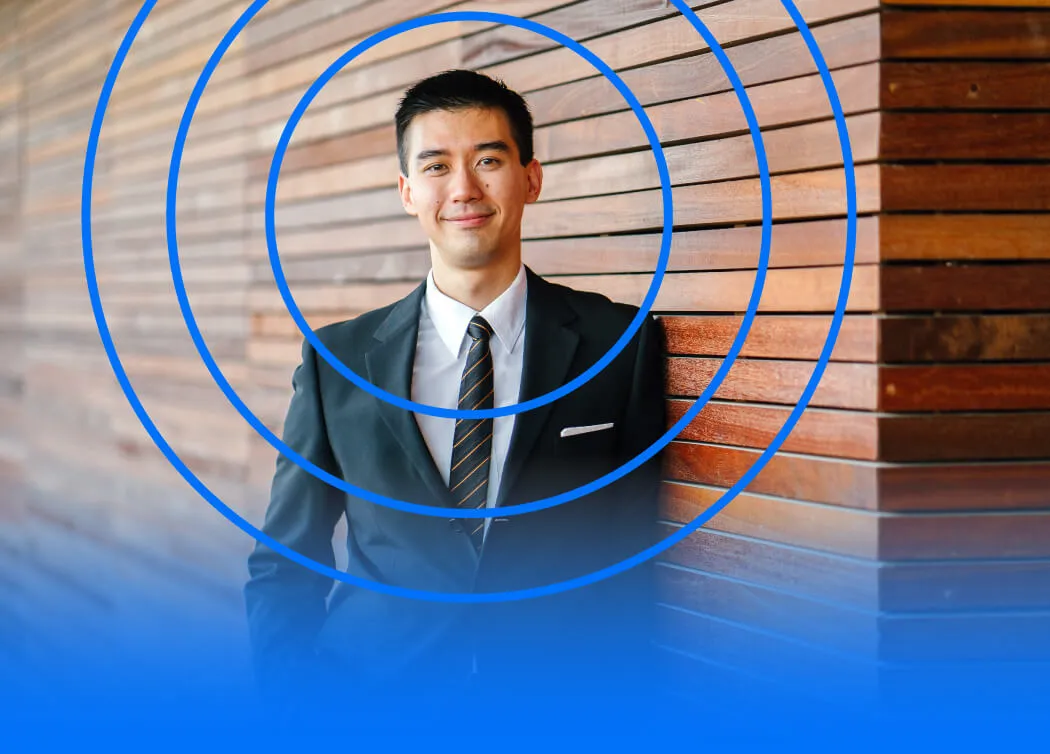 Implementing Employee Scheduling Technology Into Your Processes
Horizon Payroll takes the stress and hassle out of timekeeping and scheduling automation. TimeSimplicity and Vision+ both integrate seamlessly with all the most popular business planning, operations, and accounting software, and some of our clients are up and running in as little as 15 minutes. We have a team of HR and tax professionals ready to answer our clients' questions, and we offer a no-contract option to employers worried about long commitments and hidden fees.
Contact Horizon Today for More Resources
Motivating a diverse workforce, keeping customers happy, and complying with dozens of laws and regulations will always be demanding, but employers do not have to meet these challenges alone. If you would like to learn more about Horizon's timekeeping and scheduling solutions or have questions regarding our hiring and onboarding services, you can reach our client support professionals by calling (888) 434-8244. If you would prefer to communicate with us electronically, you can send an email to support@horizonpayroll.com or fill out our online form.
Sources:
(1) https://www.shiftboard.com/hourly-worker-satisfaction-retention-research/
(2) https://www.shiftboard.com/employee-scheduling-how-to/
(3) https://www.allenmatkins.com/real-ideas/2022-labor-and-employment-law-update-for-california-employers.html