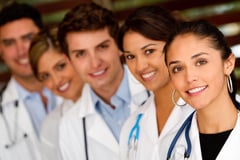 Governor Jerry Brown recently signed legislation that once again changes the health care landscape for California employers who offer health insurance to their employees. Previously, employers in California who offered group health plans could implement a maximum waiting period of 60 calendar days before a new employee would be eligible to participate in the employer sponsored health plan.
This new legislation (Senate Bill 1034) removes the state-imposed 60 day limit for the health coverage waiting period. Instead, effective January 1, 2015, California employers may choose to impose a waiting period before employees are eligible for the group health plan of up to 90 calendar days as allowed under the federal Affordable Care Act. This is intended to bring the state regulations in line with the Affordable Care Act provisions.
While employers may choose to have waiting periods of up to 90 calendar days under this law, insurance companies or group plan providers may not impose any waiting period beyond the employer-determined waiting period. Plans that delay health plan enrollment until the first of the month after 90 calendar days are still prohibited.
In general, this legislation does not affect employers who choose not to offer health insurance to their employees. For employers who do offer health plans, we recommend the following:
Examine your existing plan to determine the current waiting period for health care coverage for new employees;
Make a business decision as to whether to amend the waiting period in light of this new legislation;
Consult with your benefits provider to make any necessary plan modifications; and
Implement necessary changes to documents including, but not limited to: official plan documents and employee handbooks.