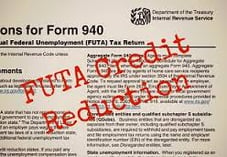 The Federal Unemployment Insurance Tax Act (FUTA) is a tax paid by employers in states where a Federal Unemployment loan needed to be used to pay unemployment benefits. This increased annual taxes up to $147 per employee for employers within affected states. However, this year both Ohio and Connecticut repaid their outstanding advances before November 10, 2016 thereby eliminating the FUTA Credit Reduction for 2016. This will leave only California and the Virgin Islands with outstanding federal UI loans and 1.8% elevated FUTA taxes for 2016.
This early payoff means employers in Ohio and Connecticut will see no additional funds collected in December for the FUTA Credit Reduction.
Without this early payoff, Ohio and Connecticut employers were scheduled to see an additional 1.8% per employee in FUTA taxes.
Questions? Contact us today.