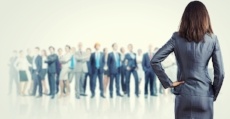 On August 29th, Judge Mazzant in the Eastern District of Texas issued his ruling on the Department of Labor's overtime rule changes. The rules, which were slated to go into effect on December 1, 2016, have been on hold since he issued an injunction last November. As anticipated, the Judge ruled in favor of the Plaintiffs, finding that the DOL had overstepped its authority by making the new minimum salary so high.

The DOL will not be appealing the decision, but labor or employees' rights groups could theoretically take their place in the lawsuit. However, the DOL has said they would not enforce the 2016 rules, so any further action toward implementation will ultimately be ineffective.

The DOL has, however, put out a Request For Information (RFI), seeking public comment that will presumably help it formulate an all-new set of rule changes.
Confused? Contact us anytime.