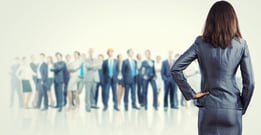 The Equal Employment Opportunity Commission (EEOC) has announced that it will require employers with 100 or more employees to submit summary pay data and total hours worked for the year as part of the annual EEO-1 report.
The first report, capturing data from 2017, will be due March 31, 2018. In subsequent years, March 31 will become the new annual deadline for EEO-1 reports—a change from September 30. As a result of pushing the reporting date from September to March, no reporting will be due in 2017.
Questions? Contact us today.