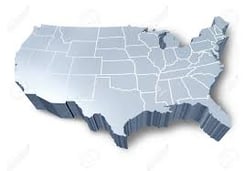 Several states across the country are raising their minimum wages beginning January 2017. Under the Fair Labor Standards Act (FLSA), current federal minimum wage is $7.25/hour. However, if a state minimum wage is higher than the federal minimum wage, employers are subject to the state minimum wage and obligated to pay the higher rate to employees.
States raising their minimum wage on January 1, 2017 include:
Alaska
Arizona
Arkansas
California
Colorado
Connecticut
Florida
Hawaii
Maine
Massachusetts
Michigan
Missouri
Montana
New Jersey
Ohio
South Dakota
Vermont
Washington
States raising their minimum wage on July 1, 2017 include:
Maryland
Oregon
Washington D.C.
Wage and hour rules can be complicated, but the penalties are stiff. Paying employees properly now will help you to avoid expensive fines, claims and lawsuits down the road.