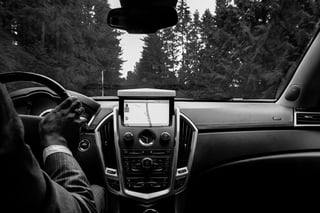 In 2017 the IRS is decreasing the allowable deduction for mileage. The new deduction rates will apply to miles driven for business travel, as well as, travel for medical or charitable purposes. The IRS determines the standard mileage rate deduction based on a study conducted annually. The study considers both fixed and variable costs. Although both fixed and variable costs are used to determine mileage rate deductions for business travel, medical and charitable travel are based solely on variable costs.
New Standard Mileage Rates Effective January 1, 2017
53.5 cents per mile for businesses (down from 54 cents in 2016)

17 cents per mile driven for medical or moving purposes (down from 19 cents in 2016)

14 cents per mile driven in service of charitable organizations
Tax payers, of course, always have the option of calculating the actual costs of using their vehicles. If you are planning to report actual expenses be sure to keep gas and maintenance receipts and carefully track the purpose for actual miles driven.
Visit Horizon Payroll Solutions' alerts page to learn about more changes that might affect you in 2017.
Stay up to date on important updates. Subscribe to our newsletter.