Did you know the Department of Labor (DOL) has proposed some big changes to the Fair Labor Standards Act? You need to be ready for these changes, as they could go into effect later this year. The DOL estimates they will effect 4.6 million workers in the first year alone.
According to the DOL, key provisions of the proposed rule aim to:
set the standard salary level at the 40th percentile of weekly earnings for full-time salaried workers ($921 per week, or $47,892 annually);

increase the total annual compensation requirement needed to exempt highly compensated employees (HCEs) to the annualized value of the 90th percentile of weekly earnings of full-time salaried workers ($122,148 annually); and

establish a mechanism for automatically updating the salary and compensation levels going forward to ensure that they will continue to provide a useful and effective test for exemption.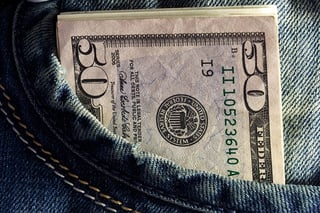 What does this exactly mean? Currently, certain salaried employees are categorized as "exempt" (not eligible for overtime pay) if they earn over $23,660 a year. The rule proposes to change this threshold to around $50,000 per year. As an employer, you need to know that, if these changes go into effect, some of your salaried employees making less than $50,000 a year will become eligible for overtime pay. So what? Well, the Department of Labor "estimates that average annualized direct employer costs will total between $239.6 and $255.3 million per year."
That's right. This change could cost employers between $240 and 255 million per year. How can we mitigate the effects this could have on our businesses?
First off, we need to start keeping track of employee time in the most efficient and accurate manners possible. Mobile and other timekeeping technologies can help with this.
Secondly, we need to stay up on other upcoming regulations and changes that may take place. For example, as you're planning for this new DOL change, don't forget changes to the Affordable Care Act or the minimum wage, as well as new reporting requirements.
Thirdly, save money where you can. Check that your company is using the right HR tools to get the job done. Be sure your recruiting, onboarding and other HR processes are as streamlined as possible. This will save you money and time now and in the future.
Not sure where to start? Get in touch - we're happy to help you prepare for changes that may be coming our way!