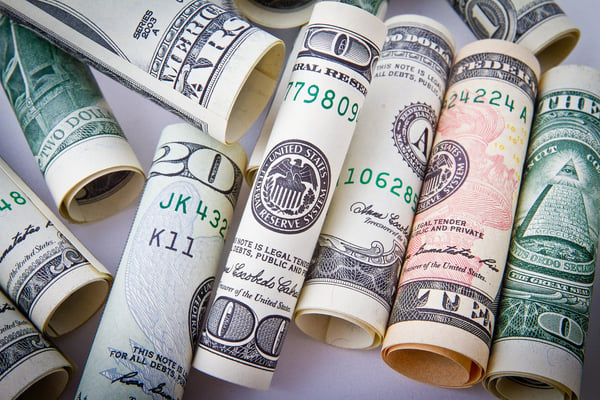 If you follow labor news and legislation (and what smart business leader doesn't?), you may have noticed the recent lack of headlines about the FLSA Final Rule. Announced in May 2016 under the Obama Department of Labor (DOL), the Final Rule raised the salary threshold for employees exempt from overtime from $23,600.00 annually (or $455.00 per week) to $47,476.00 annually (or $913.00 per week). This was the first threshold adjustment since 2004. The threshold is one of the keys to determining if employees are exempt from overtime.
Had the Final Rule gone into effect in December 2016 as planned, millions of employees would now be eligible for overtime pay. Instead, it was blocked by an injunction from a Texas federal court. The DOL appealed, a new president took office in January 2017 and employers were left wondering.
What's the Latest?
Secretary of Labor R. Alexander Acosta was confirmed in April 2017 and said in hearings that it was "unfortunate" the threshold hadn't changed since 2004. As a point of reference, the 2018 federal poverty line for a family of four is $25,100.00. But Acosta warned that more than doubling the threshold would cause major stress on the American economic system.
In June the DOL dropped its appeal of the injunction but asked the court to approve the concept of a salary threshold. In its injunction, the court said DOL is overstepping authority by setting any threshold and would be eliminating the duties test in practice. Acosta's DOL argued that such a threshold is a "standard DOL has used as one factor for determining overtime eligibility since the 1940s," says HR Dive.
Also in June, DOL announced that it would begin new rulemaking on the matter.
On July 27, 2017, the DOL published a Request for Information (RFI) for public input on the economic consequences, real or anticipated, by businesses resulting from implementing the changes. "The DOL received more than 140,000 comments before the comment period closed on September 25, 2017," reports Lexology.com.
Meanwhile, in November, Sen. Sherrod Brown (D-OH) and Rep. Mark Takano (D-CA-41) introduced bills in the US House and Senate raising the threshold to $47,467.00 annually/$913.00 per week. Known as the Restoring Overtime Pay Act of 2017, the legislation also calls for automatic adjustments to the threshold every three years. Currently, both bills are in committee.
The DOL has placed a Notice of Proposed Rulemaking (NPRM) on its Regulatory Agenda, which means a change could be announced in October 2018. Unclear what the new threshold might be, but Secretary Acosta and others publicly support a "reasonable" amount in the lower to mid 30K range.
Changes Closer to Home
According to the March 2017 issue of HR Magazine, "63% of employers say they will implement planned salary increases and/or changes to employees' exempt status." It's worth noting that even though the federal threshold remains $23,600.00, several states have increased their salary threshold, minimum wage or both in 2018. For example, in California, the annual limit is $45,760.00 for large employers, Iowa requires that exempt employees be paid at least $500.00 per week and in Maine an exempt employee's salary must exceed $30,000.00. As always, watch your state's department of labor for changes to wage and hour laws (find your state here).
Remember that threshold is only one of three "prongs" for determining exemption: salary basis, salary level and the duties test. Exempt employees will:
Earn a regular salary that doesn't change based on how much or how well they do their job
Earn not less than $23,600.00 annually or $455.00 per week
Meet the requirements of the DOL's duties tests
As we've said before, it's illegal to misclassify employees, knowingly or not, so compliance is vital. Cover yourself: clearly distinguish exempt from non-exempt jobs, especially in written job descriptions.
The FLSA Final Rule on overtime exemption may be up in the air for now, but one thing's for sure: Horizon Payroll Solutions can help you stay up-to-date and in compliance. Contact us today!