Most Americans are finding it difficult to make ends meet. A study conducted in 2017 by the financial services company Bankrate revealed that only about six in ten Americans have enough money in the bank to cover an unexpected $500 expense, which may be why almost three in four employees say that they would like access to their earnings before their scheduled paydays.
Workers have traditionally coped with temporary financial shortfalls by using credit cards or taking out payday loans, but the information age has provided a much simpler and less expensive solution. This article will explain how ZayZoon's earned wage access program works and how it can help employers reduce worker turnover and nurture a happier and more productive workplace.
The High Cost of Payday Loans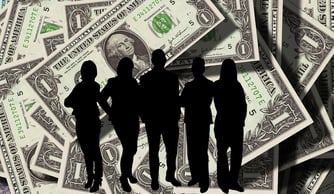 The financial system punishes people who either don't have enough money to pay their bills or make their payments late. Running out of money before payday can leave cash-strapped workers with disconnected utilities and facing late fees, bounced check charges and overdraft penalties, which is why the payday loan industry was valued at more than $30 billion in 2020 and is expected to be worth more than $50 billion by 2030. In some states, there are more payday loan offices than McDonald's restaurants.

Payday loans are advertised as being a convenient way to cover unexpected bills and expenses, but what they really do is saddle workers who are struggling financially with virtually inescapable debt. Here are just some of the things payday loan companies do not like to tell their customers:
High rates: The average interest rate on a payday loan is 391 percent, and some lenders charge as much as 600 percent.
The payments add up: Payday loans can be very expensive if they are not paid back quickly. A $300 payday loan costs only $370 if it is paid back in two weeks, but that figure rises to more than $1,000 if the repayment period is extended to five months.
Rollover loans: When workers are unable to repay payday loans, they often roll the old loan over into a new loan. This means they are paying interest on interest.
Increased financial stress: Instead of alleviating financial stress, payday loans elevate it by creating what some critics have called a form of indentured servitude.
A Better Way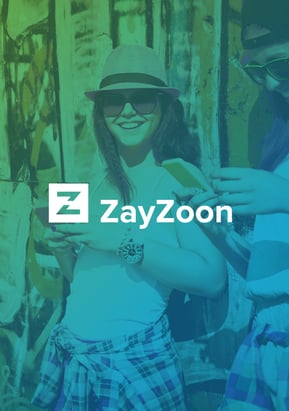 Workers take out payday loans when they encounter cash flow problems, so what is needed is a way for them to access their earnings before their scheduled paydays that does not involve taking on debt. This is where ZayZoon comes in.
ZayZoon's wages on demand program is an advance against money already earned rather than a loan against future income, so there is no money being borrowed and no interest has to be paid. Instead, workers can access their earnings using a convenient smartphone app and then transfer money to their bank accounts in real time. Workers pay only a small transaction fee, and employers pay nothing.

When employers evaluate benefits packages, they weigh the cost involved with anticipated improvements in attitude, productivity, and employee retention. This is not necessary with ZayZoon because there are no upfront costs involved; the program is virtually hands free and workers benefit greatly.
How It Works
So how does ZayZoon provide access to earned wages in a matter of seconds? Here are the steps involved:
Employer enrolls: Signing up for ZayZoon is very straightforward because the application integrates seamlessly with virtually all the leading payroll service providers. This means that most of the information needed to make ZayZoon work is already in the employer's system.
Onboarding workers: This involves little more than clicking a mouse and rarely takes longer than an hour.
Employees sign up: Workers do not have to wait for a card to arrive in the mail to use ZayZoon, and they pay nothing to download and begin using the application. All they have to do is link the application to a bank account and debit card.
Workers access their earnings: Once the Zayzoon application is installed, workers can use it to see their earnings and transfer money to their bank accounts in real time. Transfers are completely secure because they are backed by Visa Direct's push-to-debit option.
Repayment: the repayment is done automatically on the next scheduled payroll via a payroll deduction that is then transferred electronically to Zayzoon.
ZayZoon Benefits
Workers who are not worrying about looming bills are usually happier and more productive, so it only makes sense for employers to do all that they can to ease financial stress in the workplace. ZayZoon provides companies with a fast and simple way to accomplish this goal. The benefits of offering ZayZoon to your employees include:
Easy setup: ZayZoon works with payroll service providers, which makes setting the program up quick and easy.
Zero cost: Employers pay nothing to offer their workers ZayZoon, and employees only pay a small transaction fee when they use the service.
No compliance issues: The money transferred using Zayzoon is an advance on earned income, which means employers do not have to worry about the IRS rules governing employee loans.
Hands free: ZayZoon provides support to workers who use the service, so employers do not have to manage the program on a day-to-day basis.
Security: All ZayZoon money transfers are backed by VISA and take an average of just 24 seconds to complete. When Visa asked its customers to rate payout options, 86 percent of them said that they preferred push-to-debit.
Less workplace stress: Almost 90 percent of the workers who use ZayZoon say the service has lowered their stress levels and improved their focus.
Lower employee turnover: Studies have found that offering an alternative to costly payday loans can reduce worker turnover by almost 30 percent.
Budgeting tools: In addition to providing workers with a simple and inexpensive way to access their earnings, ZayZoon also provides tools to help them manage their money and avoid problems in the future. The application provides workers with useful budgeting tips, gives them a financial health score and allows them to see at a glance where their money goes each month.
One Less Thing to Worry About
Giving your workers a way to deal with short-term financial issues without taking on debt could improve your company morale and help you to hold on to trusted team members, and Horizon Payroll Solutions and ZayZoon make offering this valuable service incredibly easy. Horizon can also handle payroll and tax compliance issues, so you have less to worry about and can spend more time thinking of ways to grow your business. If you want to learn more about our services or would like to schedule a demonstration, you can call us at (888) 434-8244 or fill out our contact form.