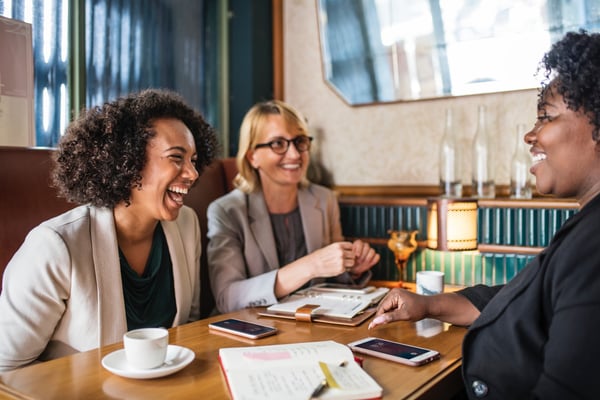 With unemployment at 3.9 percent in July 2018, it's clearly a job candidate's market. If you can find qualified candidates, they're probably considering several employment options. While competitive salaries are still crucial, the benefits you offer are growing in importance. According to research by Glassdoor, "57 percent of US job candidates say benefits and perks are among the top things they consider when accepting a job offer."
What about your existing employees? Eighty-two percent of women and 76 percent of men prefer new or additional benefits over a raise, says Glassdoor. That might sound unbelievable, but as the US Small Business Administration notes, to an employee, "a wage increase is really worth only as much as he or she can keep after tax. If, for example, an employee is in the 25 percent tax bracket, a $2,000.00 wage increase only nets $1,500.00 after income tax (even less when the employee's share of FICA is factored in)."
The time is right to examine all of the offerings in your benefit package, big and small. Even if your budget is limited, keep an open mind as you consider the range of perks (and price points) available.
How much do benefits cost employers?
Employees tend to think of their salary or wages as the amount of money they "cost" their company. But anyone in HR knows there is a big difference between salary/wages and total compensation. How big?
According to March 2018 data from the Bureau of Labor Statistics (BLS), for every hour worked, wages make up just 69.5 percent of total compensation costs, on average, for private industry workers. The other 30.5 percent ($10.41 per hour worked) is the cost of benefits including health insurance (7.5 percent or $2.41 per hour), paid time off (7 percent or $2.40 per hour), retirement (3.8 percent or $1.30 per hour) and legally required benefits like Social Security, Medicare, workers compensation and unemployment insurance (7.8 percent or $2.65 per hour).
For every employee you add, or every pay raise you give, these figures add up and drive total compensation costs upward too. Some employers turn to non-taxable benefits when possible which saves on payroll taxes.
Expanding your benefit package
Very few benefits are truly free, but not all will consume your budget either. And remember that not every employee needs every benefit you offer. You can also view money spent on benefits as an investment in their employees' well-being, peace of mind and, hopefully, loyalty. The range of possibilities includes:
unlimited paid vacation time
sabbatical
flex time/work from home
summer hours, extended holiday breaks
transportation – stipend or commuter flexible spending account
peer recognition
paid time off for volunteering and/or company-wide day of service
lunch and learn, webinars (financial planning, health/wellness, etc.)
on-site flu shots
standing desks, ergonomic equipment (keyboard, mouse, footrest, etc.)
casual dress days, theme days (wacky hat day)
paid parental leave (minimum or more)
charitable donation matching
catered meals, healthy snacks, free coffee
concierge/errand service (dry cleaning pick up, etc.)
gym membership or onsite equipment
on-site childcare or assistance with costs
celebrating employee milestones, birthdays, etc.
student loan repayment assistance
college savings assistance
tuition reimbursement
discounts at local businesses/services
Get creative as you think about what to offer. Maybe you can negotiate discounted services with neighboring businesses for each other's employees. If your office is far from restaurants for lunch, consider providing healthy, catered meals. Are you looking for a team-building activity that's more meaningful than bowling? Company-wide days of service are an excellent way to bond while giving back to your community. Do you have exhausted new parents or frazzled grad students on staff? Look into work-from-home or flextime options (and investigate childcare assistance and tuition reimbursement while you're at it).
What benefits do employees want most?
Health, dental and vision insurance top most employees' priority lists of benefits. But following close behind are things that can make daily life easier for many employees: flex time, more or unlimited vacation time and the ability to work-from-home. Student loan repayment assistance and tuition assistance also rank high. Check out Glassdoor and the Harvard Business Review for more analysis.
The key to winning employees over is to provide useful benefits employees actually want. Right now your employees likely span three generations: Millennials, Generation Xers and Baby Boomers. Each group has different immediate needs ranging from student loan debt to childcare and eldercare responsibilities to impending retirement. What they have in common is an interest in work-life balance: the ability to get the job done while still tending to the work of daily life, whatever it looks like. As Diana Ransom writes in Inc., "subtracting friction from employees' lives is often the best benefit of all."
Of course, there is no combination of benefits that applies to every worker all the time. For example, "are 80 percent of your workers new graduates with no children? Maybe child care subsidization isn't ideal. Flexible start and stop times and some offsite work may be more appealing. Reevaluate often: Those 22-year-olds will eventually become 29-year-old parents-to-be," says Ransom.
By addressing current needs and anticipating future ones, you show employees you see them as whole people with lives and concerns outside of work. And that's something potential and current employees will notice.
Could you benefit from talking with one of our experts about the perks and programs you offer employees? Contact Horizon Payroll Services today with all your questions about payroll, HR and, of course, benefits.