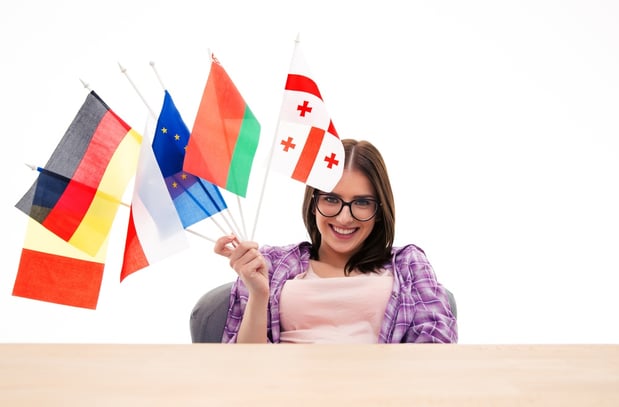 The US Citizen and Immigration Services (USCIS), part of the Department of Homeland Security, released a revised I-9 Employee Eligibility Verification form on July 17, 2017. You may be curious as to why the USCIS revised the form only eight months after its last publication. Read on to find out why a new form was created, what has changed about the form and what you need to know as an employer.
USCIS released the new form in response to the International Entrepreneur Rule, which went into effect July 17. According to Department of Homeland Security, the objective of this rule is "to improve the ability of certain promising start-up founders to begin growing their companies within the United States and help improve our nation's economy through increased capital spending, innovation and job creation." Simply stated? The rule encourages certain entrepreneurs from around the world (think Elon Musk) to build their businesses in the US, creating jobs and contributing to the economic development of American communities.
What's changed? The USCIS website outlines the following 5 revisions:
"Revisions to the Form I-9 instructions:

We changed the name of the Office of Special Counsel for Immigration-Related Unfair Employment Practices to its new name, Immigrant and Employee Rights Section.
We removed "the end of" from the phrase "the first day of employment."

Revisions related to the List of Acceptable Documents on Form I-9:
We added the Consular Report of Birth Abroad (Form FS-240) to List C. Employers completing Form I-9 on a computer will be able to select Form FS-240 from the drop-down menus available in List C of Section 2 and Section 3. E-Verify users will also be able to select Form FS-240 when creating a case for an employee who has presented this document for Form I-9.

We combined all the certifications of report of birth issued by the Department of State (Form FS-545, Form DS-1350 and Form FS-240) into selection C#2 in List C.

We renumbered all List C documents except the Social Security card. For example, the employment authorization document issued by the Department of Homeland Security on List C will change from List C #8 to List C #7.

"
So what do you need to know as an employer?
You can use the November 2016 form through September 17, 2017.
You must file an I-9 form, correctly, for each and every employee - failure to comply can lead to fines, debarment from government contracts and more.
Need help sorting through the new rules? Contact us anytime.