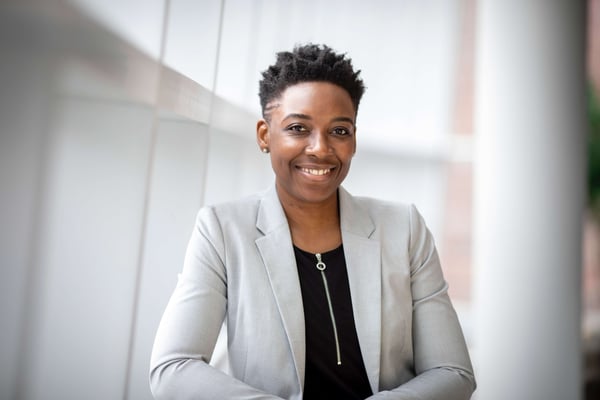 Welcoming a new employee comes with the necessary hurdle of onboarding paperwork. The I-9 form is often the launching point for documenting the arrival of your new team member. The form confirms the employee's identity and eligibility for employment in the US regardless of their citizenship.
Completing the form is a joint effort; both the employee and employer are responsible for filling out portions of the I-9. The employer plays a key role in reviewing and confirming the employee's eligibility status.
The I-9 form is not to be confused with E-Verify, a federal database program used to confirm a worker's eligibility to work in the US. While E-Verify is not always required by state laws, the I-9 is necessary in all cases.
What is an I-9?
Since the 1986 Immigration Reform and Control Act, all paid workers have been required to complete an I-9, or the Employment Eligibility Verification Form. All workers, including those who are not US citizens, must fill out and file an I-9 form on their first official day of work.
The I-9 form must be completed in English in all states other than Puerto Rico, where Spanish is accepted as well. A translator must be provided to assist those that require help completing the form in English and complete the certification areas.
Section 1: Employee Identification and Attestation
The I-9 contains three sections, both of which contain employee and employee responsibilities.
This section includes an area for the employee to include their name and other names used, such as their maiden name. The employee must write in their address, date of birth, citizenship status, and if applicable, their foreign ID number. Additional—and optional information depending on whether the employer uses E-Verify—includes the employee's SS number, email address and phone number. Employees must sign and date the bottom of this section.
Employer Responsibilities for Section 1:
Review the given information for accuracy with your records
Confirm each section is completed noting that employees are not required to provide a SS number if you do not use E-Verify
Confirm signature and date by the employee
If necessary, check the translator or preparer section for completion
Section 2: Employer Review and Attestation
Employers must then review and sign Section 2 by the employee's third business day of work. This area attests that the employer reviewed the employee's identification materials outlined below. To do so, employees bring in one document from List A or a combination of identification from List B and C. All provided IDs must be original and up to date.
Note: Although employees are required to supply documentation, the employer must fill out this section on their own as they review the documents in person.
List A materials include:
US Passport or Passport Card
Permanent Resident Card
Alien Registration Receipt Card
Employment Authorization Document Card
Foreign passport if it pairs with Form I-94 or Form I-94A, Arrival-Departure Record, and an endorsement to work
Passport from the Federated States of Micronesia (FSM) or the Republic of the Marshall Islands (RMI) with Form I-94 or Form I-94A
Foreign passport containing a Form I-551 stamp or Form I-551 printed notation
List B items found here include:
Driver's License from the US or outlying territory
Federal, state or local ID card with either a photo or identifying information
School ID card with a photograph
Voter registration card
U.S.military card or draft record
Military dependent's ID card
Native American tribal document
Driver's license issued by a Canadian government authority
Those under 18 or unable to provide the above items may include:
School record or report card
Clinic, doctor or hospital record
Daycare or nursery school records
List C items include:
Unrestricted U.S. Social Security account number card
Consular Report of Birth Abroad (Form FS-240)
Certification of Birth Abroad issued by the U.S. Department of State (Form FS-545)
Certification of Report of Birth issued by the U.S. Department of State (Form DS-1350)
Original or certified copy of a birth certificate issued by a state, county, municipal authority or outlying territory of the United States bearing an official seal
Native American tribal document
U.S. Citizen ID Card (Form I-197)
Identification Card for Use of Resident Citizen in the United States (Form I-179)
Employment authorization document issued by the Department of Homeland Security (DHS)
The majority of Section 2 is completed by the employer after their new worker has supplied proper documentation for examination.
Employer Responsibilities for Section 2:
Request documents from the new employee after offering the role and first workday
Physically review documents by third business day to complete the section
Fill in identification info to the top of Section 2 to match Section 1
Examine provided documents to ensure they meet proper standards
Enter document title, issuing authority ad expiration date
Include the date of the employee's first day
Enter your name, signature and date Section 2 was completed
Complete name of your business and the address
Section 3: Reverification and Rehires
The third section of the I-9 only needs attention if your employee's forms of ID have expired or they have left your employment and were rehired within three years. You can also use this section if the employee had a legal name change.
The section includes an area for updated personal information such as name, date of rehire, updated documentation data, and the employer's signature.
Employer Responsibilities for Section 3:
Maintain records of each employee's ID expiration dates used for their I-9 form.
Alert employees 90 days before their ID expires so you can arrange to complete Section 3 before this date with updated materials.
As you did with Section 2, physically review the new forms of ID before completing and signing the section.
If the employee leaves the company, retain their I-9 for up to three years in case they return for seasonal or full-time work.
Filing and Storing Your I-9 Form
Employers must keep each employee's updated I-9 form filed in a safe location for up to three years after they leave the company. These forms must be readily available for federal inspection if you are ever called upon to supply them. You do not need to mail I-9 forms to the USCIS office.
Employers may also store their copy electronically as long as they have proper system security. When storing the physical copy, keep each one in a separate location from more general employee documentation to secure their personal data.
Common Problems with I-9 Compliance
The majority of I-9 complications derive from misreading or omitting information from the form. This may include failing to supply alternate names, checking the citizenship box, or leaving off translation information. The employer may also forget to thoroughly review their details such as singing appropriate sections or properly checking the details on provided employee ID.
Should you make an error on the form, the employer should cross out the error in a different color ink as well as date and initial the change.
The I-9 form should be one of your first tasks when onboarding a new employee. With proper attention to detail and recordkeeping, remaining compliant with USCIS will become an easy part of the process. Horizon Payroll Services can help you understand or streamline your onboarding experience, both by supplying federal tax forms and assisting in ongoing compliance.