Identity theft happens. According to the 2015 Identity Fraud Study, $16 billion was stolen from 12.7 million U.S. consumers in 2014. But how is all this identity theft happening? Where is it happening? The answers may surprise you.
Common Types
Let's start with the most common types of identity theft. According to the Federal Trade Commission (FTC), they are:
Government documents/tax-related identity theft

Credit card fraud

Phone/utilities fraud
Government documents fraud accounts for nearly 40% of all identity theft. Most government documents fraud is tax-related, and it's on the rise. Between 2013 and 2014, the number of complaints to the FTC regarding IRS impostors increased by 2300%! Tax-related identity theft occurs when someone files a fraudulent return in someone else's name in order to obtain the refund. Most victims don't find out they've been duped until they're notified by the IRS. The IRS Identity Theft page offers some advice for avoiding tax-related identity theft and what to do if you've been had.
We're all probably more familiar with the second most prevalent form of identity theft, credit card fraud. This can range from a thief simply using your credit card number to an elaborate scam where thieves set up entire accounts using your personal information. Victims often don't find out about the latter until they receive the bills or a negative credit report.
Phone or other utilities fraud occurs when a thief sets up a phone, electric or other utilities account using someone else's stolen personal information. When the thieves don't pay the bills, the utility companies come after you.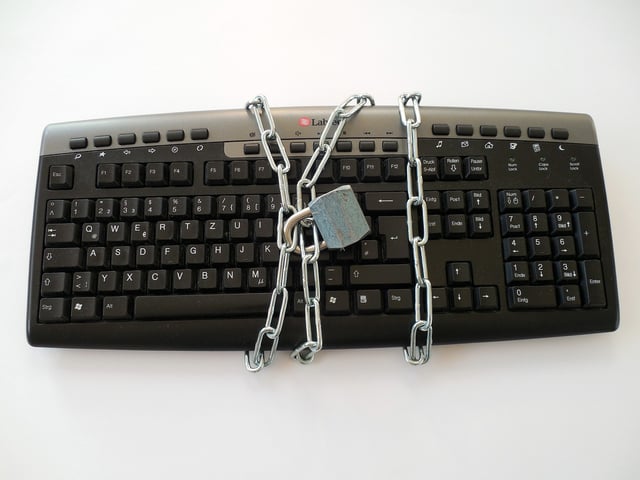 How Theft Happens
How do thieves access the information they need to steal your identity? Their methods range from basic to pure technological genius. According to the Center for Identity Management and Information Protection, top methods (and the ways to thwart them) include:
Dumpster diving. When thieves go through the right garbage, they find anything from junk mail to actual credit card or social security numbers. Be sure to shred everything with your contact information and account numbers.
Mail theft. Much cleaner than going through your garbage, the thief merely opens your mailbox. Be sure to grab your mail as soon as possible each day, and put a hold on your mail if you're out of town.
Skimming. This occurs when a thief plants a device within a credit or debit card reader, often at a gas station or ATM. This device transmits your credit card information directly to the thieves. Stay in the know - be sure to keep an eye on your credit reports, check your credit card statements as often as possible and use a monitoring service. If you notice anything strange, report it immediately.
Phishing. Ever gotten an email from your bank or another merchant asking for your personal information or credit card number? It was most likely a phishing attempt, which is when a thief attempts to gain information by posing as a legitimate inquirer. Legitimate organizations will never ask for your passwords or other information via email, so mark these as spam and move on.
Vishing. Similar to phishing, vishing is when a thief attempts to elicit your information verbally, usually by phone. Again, legitimate organizations will never call you and ask for personal information. If you receive a vishing call, report it to the FTC.
Prevent It
Now we know what identity theft is and how it occurs. What else can we do to prevent it? Whatever it takes! Financial guru Dave Ramsey estimates it takes 600 hours to clean up after an identity theft. 600 hours!
As previously mentioned, always shred. Regularly check your credit reports. Subscribe to a credit monitoring service, such as LifeLock. Be proactive about your mail. Did I mention shred?
If it's too late, the Federal Trade Commission recommends you follow these steps to repair the damage:
Call the companies where you know the fraud occurred

Place a fraud alert

Obtain your credit report

Report the theft to the FTC

File a police report with your local police department
Do you have an identity theft story? We sure hope not but if so, feel free to share your story in the comments section.