Identify theft is a problem we've been hearing about for years. Maybe it's happened to you or someone you know. But just how big is the problem these days?
A pretty big one. According to the Bureau of Justice Statistics, 17.6 million Americans were victims of some form of identity theft in 2014. The Bureau estimates total losses due to identify theft at $15.4 billion, and that's just for 2014.
So why should we care? We're employers or business owners and identity theft is a personal issue, right? Think again.
The Bureau of Justice Statistics interviewed victims of identity theft and found that around 4% reported significant difficulties at work or with peers after the incident. That's over 700,000 Americans who, because of an identity theft, had trouble at the office or issues with friends or co-workers. They missed work, called in sick, dealt with identify theft-related issues on the job and so on. Issues an over worked human resources department doesn't need to deal with.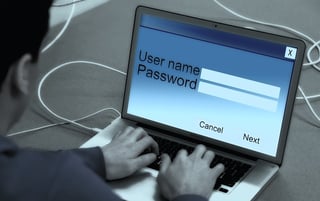 So, what can we do? Some of this is pretty basic stuff, but yet we still don't always do it. The site USA.gov offers the following tips for identity theft prevention (taken from www.usa.gov/identity-theft):
Secure your social security number. Don't carry your social security card in your wallet or write your number on your checks. Only give out your social security number (SSN) when absolutely necessary.
Don't respond to unsolicited requests for personal information (your name, birthdate, social security number, or bank account number) by phone, mail, or online.
Watch out for "shoulder surfers." Shield the keypad when typing your passwords on computers and at ATMs.
Collect mail promptly. Ask the post office to put your mail on hold when you are away from home.
Pay attention to your billing cycles. If bills or financial statements are late, contact the sender.
Review your receipts. Ask for carbon copies and incorrect charge slips as well. Promptly compare receipts with account statements. Watch for unauthorized transactions.
Shred receipts, credit offers, account statements, and expired cards, to prevent "dumpster divers" from getting your personal information.
Store personal information in a safe place at home and at work.
Install firewalls and virus-detection software on your home computer.
Create complex passwords that identity thieves cannot guess easily. Change your passwords if a company that you do business with has a breach of its databases
Order your credit report once a year and review to be certain that it doesn't include accounts that you have not opened. Check it more frequently if you suspect someone has gained access to your account information.
As an employer, we can educate employees on these issues. We can also provide benefits like LifeLock Protection. Services like this offer "identity protection, leveraging unique data, science and patented technology and providing identity threat detection, proactive identity alerts, and comprehensive remediation services." Protected employees with peace of mind are happier, more productive employees.
Your employees can even sign up for protection without your help. Companies like Horizon Payroll offer LifeLock as a payroll deduction service, so once an employee signs up, that's it. They can even take their protection with them at no cost to you.
Have any other ideas for identity theft prevention? Let us know!