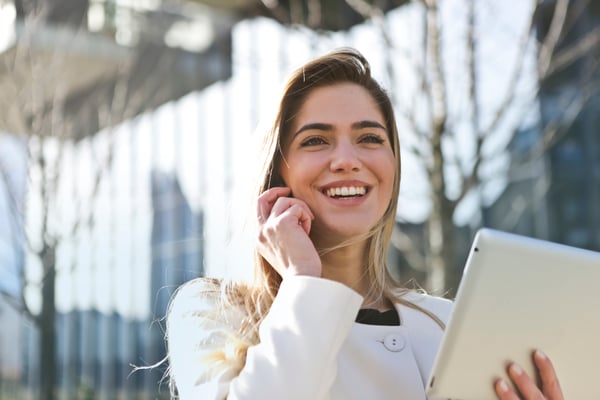 As a millennial who has just graduated from college and been through the job search process, I've realized a few things about which company benefits are truly important. Throughout my four years as a business student, I've heard some big talk about the amazing benefits at companies such as Google and the studies that prove their effectiveness. All of this buzz gave me extremely unrealistic expectations. Sure, companies like Google exist and yes, the studies don't lie. Offering employees unlimited vacations, nap pods, free food, on-site medical facilities and a plethora of other extreme benefits does affect employee happiness and productivity. However, the expectation that every company can provide the same benefits as Google is absurd. The reality is that while many companies may want to offer their employees all these benefits, the price tag is far too high. I learned this quickly in my job search and my priorities shifted. While flashy benefits would be amazing, I came to understand that the benefits that are most rewarding and beneficial are the ones that help me save money and plan for my future.
Instead of food and naps, I expected basic medical insurance and some sort of 401K plan. From a very young age I've been told that saving for retirement is extremely important and that you should start as soon as you are able. This was a top priority. Throughout college I've also heard a lot about companies that subsidize continuing education, which was also a major deciding factor. As a young professional, I appreciate a company's desire to invest in me and help me grow. I'd like a company to want what's best for me and see my potential to advance. Another benefit I found extremely attractive is the opportunity for a student loan repayment plan. There are so many expenses straight out of college. Becoming financially independent is difficult while paying for rent, utilities, insurance, furniture, moving expenses and fees all at once. On top of these new expenses, recent grads must start paying off student loans within six months of graduation. It's overwhelming, so the option to cut down on those initial expenses is such a relief.
Download our Ebook "Revisiting Benefits: Inspired by Millennials, Appreciated by All"
The extra bit of financial stability and peace of mind these benefits offer are what's truly important coming out of college. You could argue that the benefits offered at larger companies foster a fun culture and a creative atmosphere, but I really think the culture millennials are looking for can be found at any company, especially smaller ones. Culture is made by people, and in my experience, working for a smaller company has allowed me to get to know the people I work with pretty well. It's also enabled my bosses to understand what role I'm looking for in the company and my future goals. To me, this is a benefit in itself and I think many of my peers would agree.
Overall, culture and benefits are both extremely important to consider when looking for a job. As a millennial, I want to find a company that knows me and that cares about my financial well-being. These are the most fundamental pieces of a benefits package. Companies shouldn't feel the need to compete with those offering glamorous benefits, because they can show they care about employees by offering fundamental benefits (e.g. a 401K plan and medical insurance) and showing genuine interest in them and their needs.