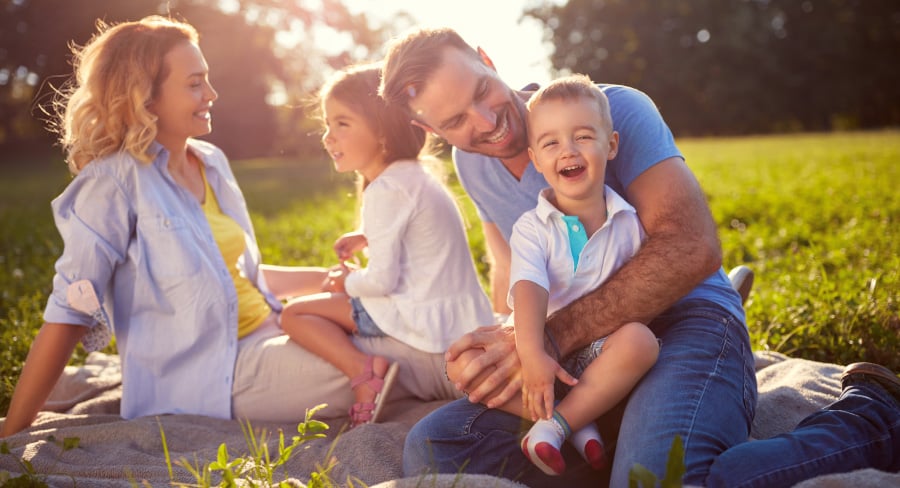 If you're not thinking about your employees' financial wellbeing, now's the time.
Sixty-six percent of employers say their employees are less productive when they are worried about personal finance problems, and 49 percent of employees are concerned, anxious or fearful about their current financial wellbeing, according to recent MetLife research.
Employees are willing to leave their jobs in search of higher wages and better benefits, Marketwatch The quit rate was 2.3 percent as of November 2018, the highest since 2001.
MetLife found 61 percent of employees are likely to accept a job with a new employer and 59 percent of employees are more loyal to their current employer when health and wellbeing benefits are offered.
In addition to health and life insurance and 401(k) or other retirement plans, consider these voluntary benefits:
Student Loan Repayment Assistance
The Federal Reserve Bank of New York estimates 35.7 percent of Americans under 30 have student loan debt. While this is hardly the first generation to have these debts (over 60 percent of Americans over age 30 do too), tuition prices have skyrocketed. According to CNBC, "students at public four-year institutions paid an average of $3,190 in tuition for the 1987-1988 school year … that average has risen to $9,970 for the 2017-2018 school year … a 213 percent increase [adjusted for 2017 dollars]."
Student loan repayment assistance, such as BenefitEd, is a practical benefit that offsets loan expenses, helping employees pay for other day-to-day expenses. It even enables saving for retirement, which is often deferred while paying off loans. With a little planning, it can be an inexpensive way to invest in your employees and earn their loyalty.
Integrated Payroll Advances
Employees who, in theory, earn enough to cover their expenses can still experience cash flow problems, where a bill comes due before payday. And 28 percent of Americans don't have any form of emergency savings, according to a Bankrate survey. As a result, a tight budget or irregular pay cycle can lead to a cash advance on a credit card or a payday loan, where a 14-day loan costs about $15 per $100 borrowed. Meanwhile, interest accumulates on credit and if the payday lender collects on the debt before the next paycheck is deposited, the loan is rolled over, often with an outrageous APR.
It's a hard cycle to escape, but offering payroll advance programs, such as ZayZoon, might prevent employees from starting down that path in the first place. Employees can request an advance on their pay for hours worked, then the requested amount is deposited into their account, and it's automatically deducted from their next check. Fees are lower and employees do not accumulate debt. It's also fully integrated into your payroll, so you don't have to keep track of advances or deductions.
Payroll Debit Cards
In 2017 8.4 million US households were "unbanked," meaning they did not have a bank account. Not only does this make it harder to keep money safe, it leads many to rely on expensive check-cashing companies to get to it.
Payroll debit cards, such as the rapid! Paycard, let employers deposit wages onto a prepaid debit card. The card can be used at ATMs and stores just like a traditional debit card. It also encourages financial planning by allowing workers to access a portion of their pay and save the rest until it is needed.
Identity Theft Protection
If you haven't been a victim of identity theft yourself, chances are you know someone who has. It's convenient to access bank, credit, and utility accounts online and maybe even a little too easy to make purchases online, and each time we do so, we leave a trail of data that clever identity thieves can follow. It's scary to know our personal information could be at risk and time-consuming to restore breached accounts.
While we can keep an eye on our data ourselves, use strong passwords, and check our credit reports, it's all to easy to skip a month or overlook an account. Offering services like LifeLock gives employees peace of mind because there is no gap in monitoring. Employees are alerted to suspected breaches or fraudulent activity. LifeLock can even monitor so-called "dark web" databases for stolen identity information.
Supplemental Healthcare Insurance
Anyone who has received a statement from their health insurer knows major medical insurance doesn't cover all expenses every time. And it's impossible to anticipate every doctor visit or hospital stay. For a monthly fee, fixed indemnity insurance like Flexible Staffcare gives workers a cash benefit for specific medical events such as a hospital or ICU stay, surgery, ER visit, ambulance ride, or x-ray. With no provider network and no deductible, employees are able to select their own health care provider and apply their benefit directly to any out-of-pocket expense they choose.
It's important to remember that fixed indemnity plans are not a stand-alone substitute for major medical insurance (although starting in 2019 the Affordable Care Act penalty no longer applies if you only have this type of plan).
Whether you want to stand out from your competition, boost retention, or help your employees focus on work instead of personal finance stress, voluntary benefits are a powerful tool. Contact Horizon Payroll Services to learn more.