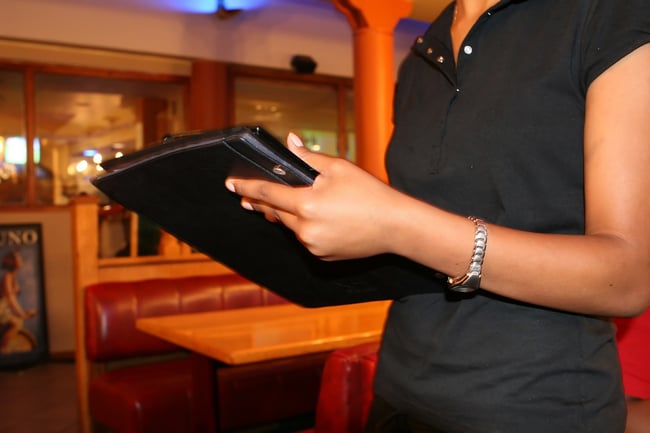 The restaurant industry is known for its high employee turnover rates. According to the National Restaurant Association, "the turnover rate in the hospitality sector topped 70 percent for the second consecutive year" in 2016.
Restaurants aren't the only businesses experiencing high turnover. Industries like tourism, lodging, healthcare and entertainment struggle with high turnover every day. It's difficult to calculate the true cost of turnover, but estimates from the Center for American Progress show that each new employee earning less that $30,000 per year costs around $4000 to replace. Management positions can cost more than double that amount. Is there a solution?
Technological advances in HR software can take some of the pain out of high turnover rates. These software packages not only save time and money, but they also keep you compliant with regulations. Companies using these solutions are seeing significant cash savings and peace of mind while taking stress out of the new hire process and letting management focus on what they do best: running a profitable business.
Take for example a restaurant that reduced their payroll report processing time by 80% using automated payroll and hiring/onboarding. A 100% automated onboarding process, like that offered by Horizon Payroll Solutions, allows the restaurant (and businesses like yours) to eliminate the paper trail and streamline their processes, saving time and money and ensuring compliance.
In this example, the restaurant, Archer's Tavern in Centerville and Kettering, Ohio, opted for Horizon Payroll Solutions as their business partner. Horizon and Archer's worked together to develop a solution tailored to the restaurant's specific needs. Archer's Tavern owner Dan Apolito says:
"Horizon handles my payroll soup to nuts, beginning to end, to the point where I don't worry about payroll. It's hardly even a thought. I focus on managing my labor and my productivity with my team members, and that's all I need to do. I know they are going to get paid, and I know they are going to get paid correctly."
Click below to learn more about how Archer's saved time and money, and how automated payroll and hiring/onboarding can take away (some of) the pain of high turnover.